Discussion Starter
·
#1
·
Up for sale is my 2000 model ktm exc 250 2 stroke.
1800 miles, 1 previous owner, we both bought it from Appleyards in Keighley, I bought it in 2007 with about 1100 miles.
I've just done a little green laning and the odd H&H. The finish is a little worn as you'd expect from a bike this age, there's some dulling of the ally bits, but a little elbow grease would sort em out if you're bothered. Plastics and graphics are a little worn but still presentable.
Engine is 100% spot on, I went to replace the piston about 2 years ago, purchased a no.2 piston and showed Mark at Eurotek the barrel to check when I picked it up. He said the barrel was hardly worn at all and advised me to buy another no1 piston, so I did. It has done about 15 hours on that piston and the brand new no2 piston will come with it. Its always been run on Putoline MX7. I know Putoline 4 stroke oils are witch piss but this bike runs like a dream on MX7.
There's currently no T&T on it cos its on motocross tyres, it would sail through the mot with legal tyres, and I'm happy to swap the tyres and test it if the buyer pays the cost.
Its got a few upgrades such as fat bars, acerbis handguards and '04 sidestand (doesn't snap for fun).
Chain and sprockets are all good, rear pads need replacing but i will do them this week, rear tyre is a little worn but ok for summer use, front is hardly worn.
It has log book, ktm folder with all manuals and setup VHS
Price is £1400 with the spare piston included. No silly offers please; I'm quite aware how old it is but you'll struggle to find anything better for this price.
Bike is in North Leeds
I am looking to buy a 2004-2006 exc 450 or 525, so if anybody is looking to downgrade, I'll happily px this plus cash.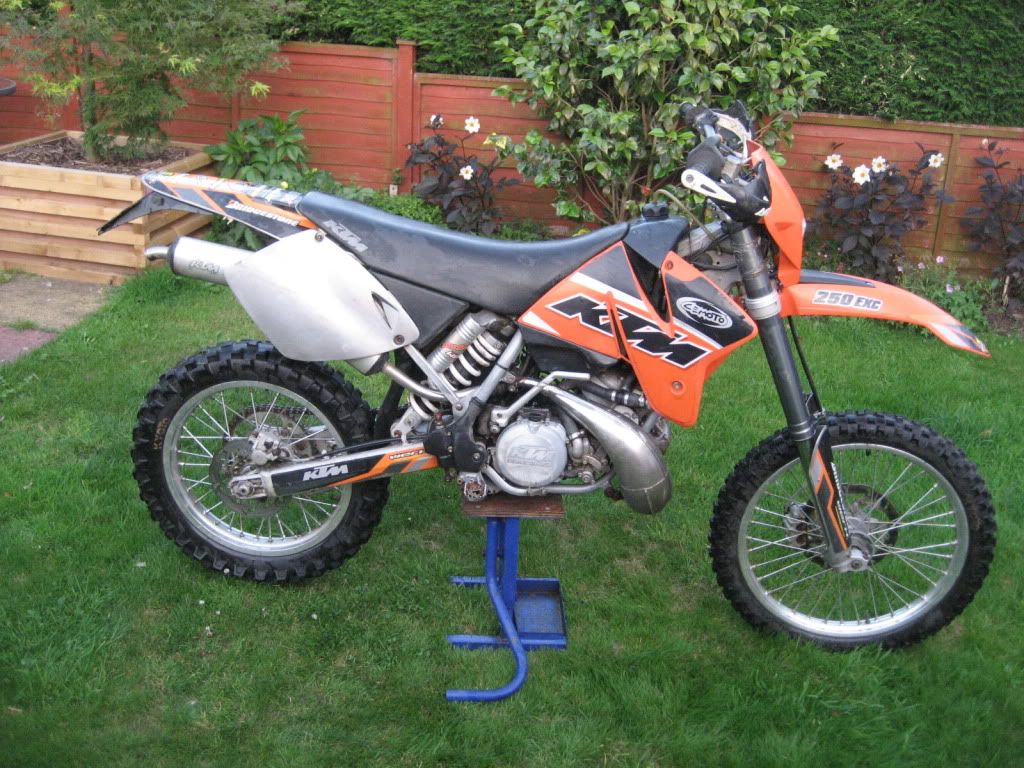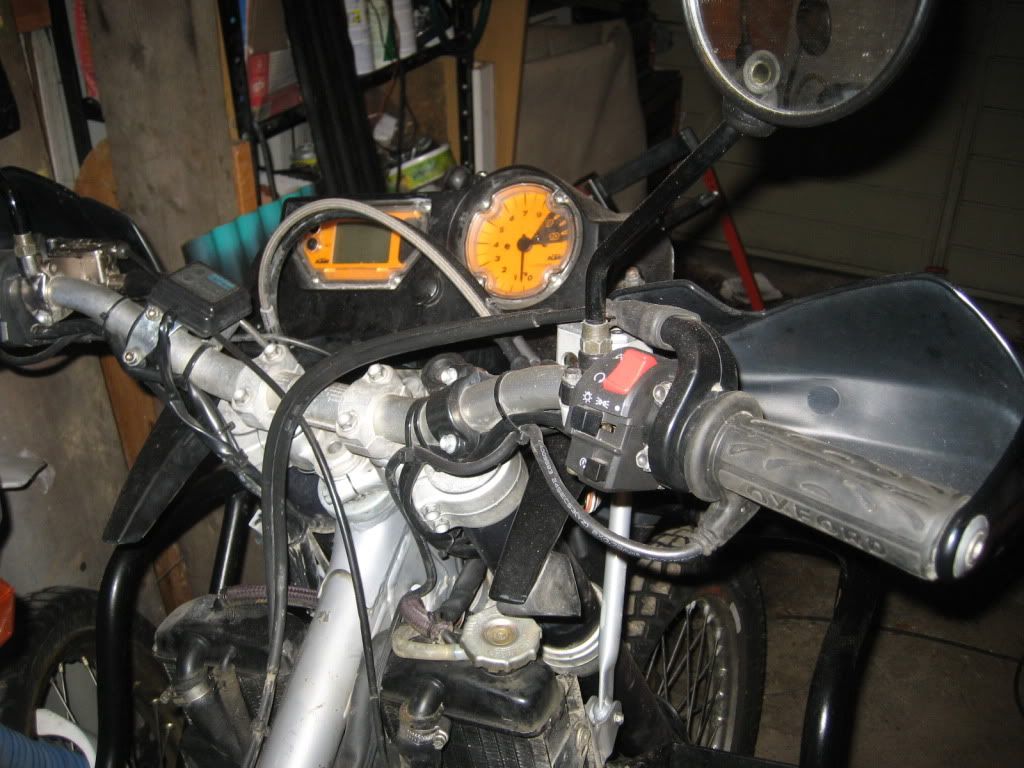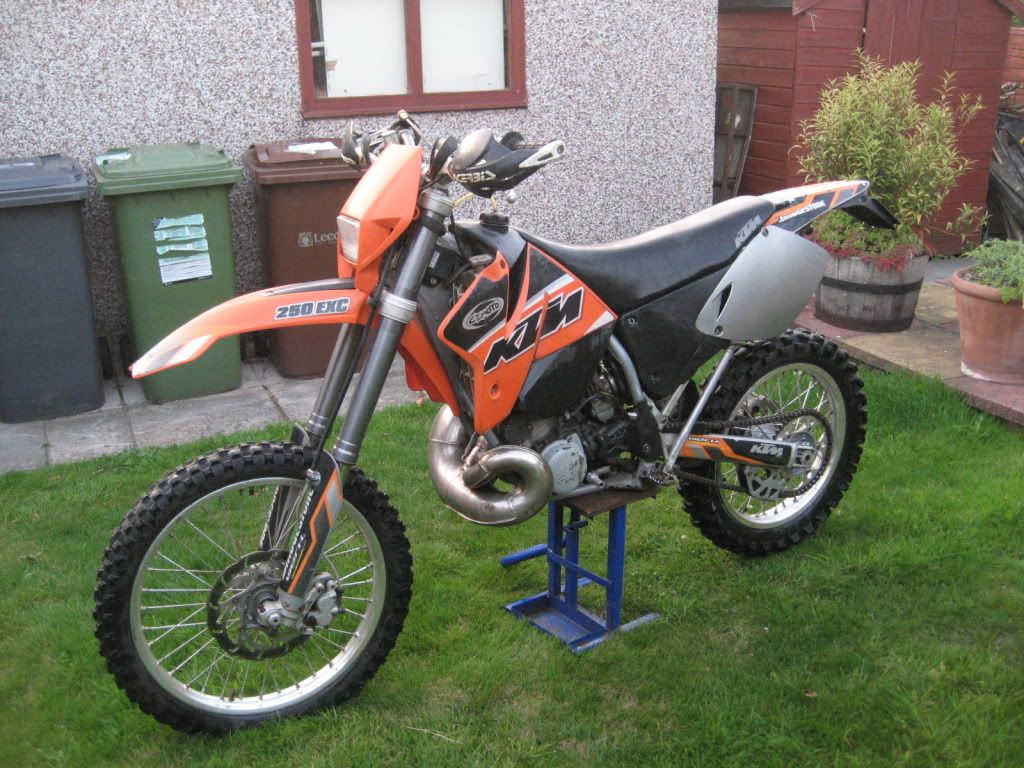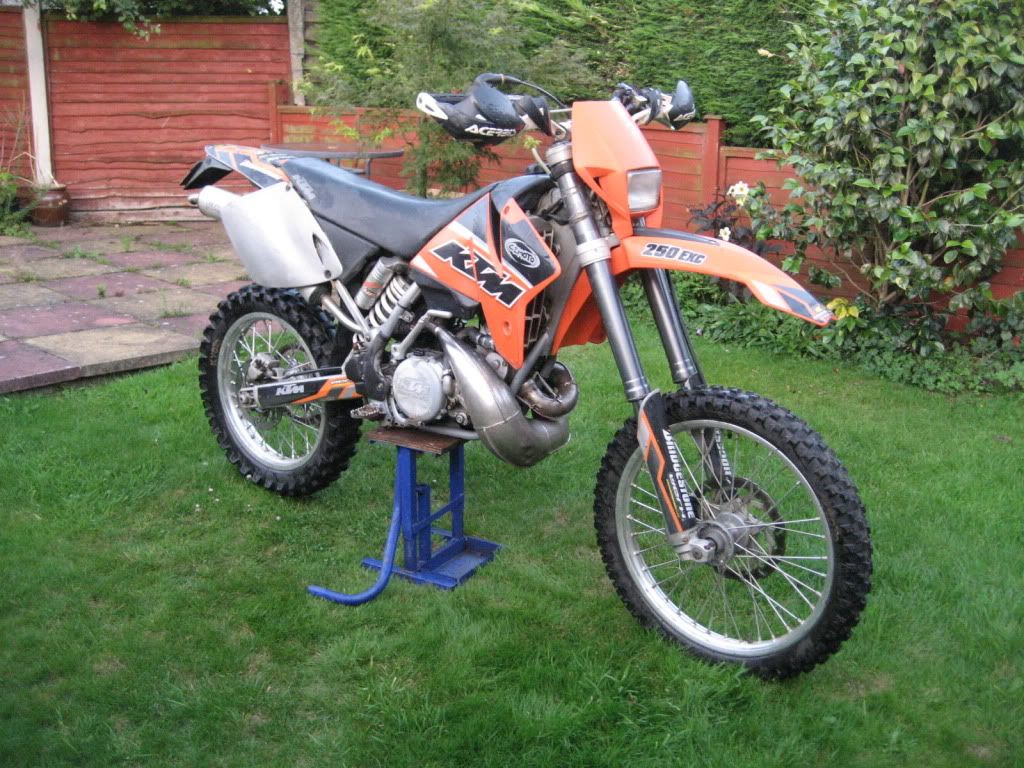 oh, and if you're not familiar with these engines, they're an absolute scream! They were the first of the newer generation 2 strokes, and IIRC the most powerful 250 single ever made. Most owners added weights to the flywheel, but this has been totally untouched.