Discussion Starter
•
#1
•
A select group of... what's the collective name for a group of KTM Forum members...? Anyway, Dave Jones, Sproot and I went to play on some byways in Western Cambridgeshire.
Unfortunately one of the byways, the most fun one, was closed, but there was enough on offer elsewhere to keep us amused.
The first lane was almost two miles long, but sadly a no through route. Having made it to the end, and most of the way back, something scared one of the 950s which decided to try hiding in the shrubbery... At least, I think that's what happened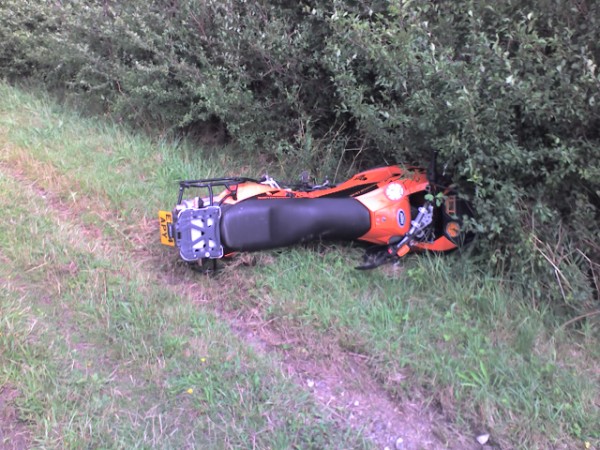 Having coaxed it out again, there was a small leak from near the bottom of one of the fuel tanks. Luckily it was the pipe not the tank that was leaking and it stopped when we turned the tank off, so Dave continued on one tank.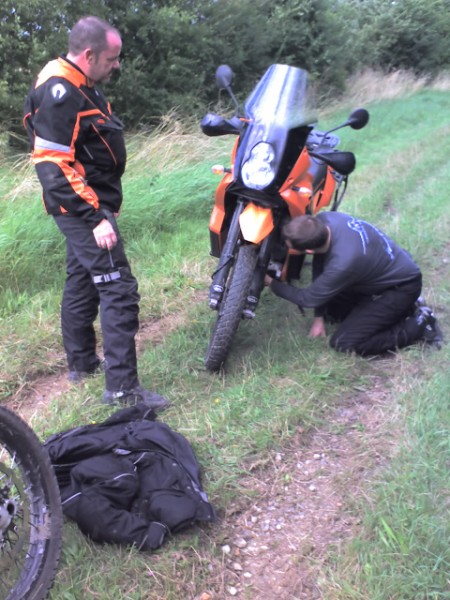 A quick grassy lane then on to something different. Mud.
Scorpion tyres aren't ideal for the slippery gloop we have around here, but we got through it. My Conti TKC80 tyres were a big help and made the going a lot easier.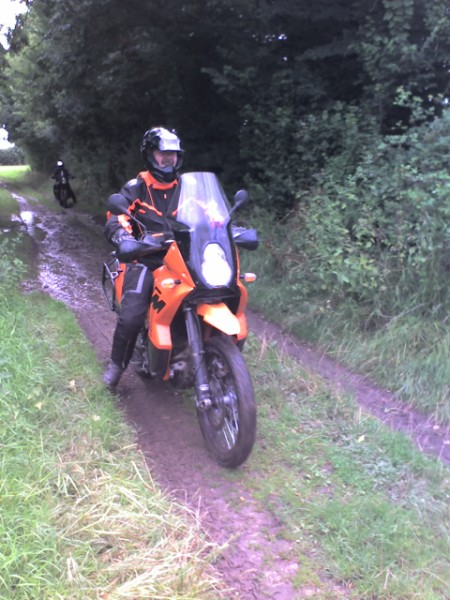 The second half of that lane is the more interesting bit, and the one I beached my 990 on earlier in the year. Unfortunately it is closed until December for repairs, and there was no evidence of any work going on yet. :frown:
Still, gave us a chance for a quick group photo: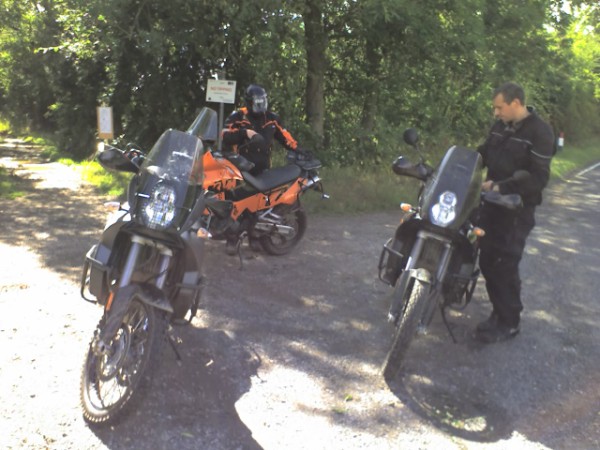 Another no through lane with some hidden ditches to catch the unwary, where I decided to try a more adventurous route through the ruts, and fell off. :redface:
Finally, a ride up what passes for a hill in these parts to the edge of the firing range with yet more deep ruts and thistles: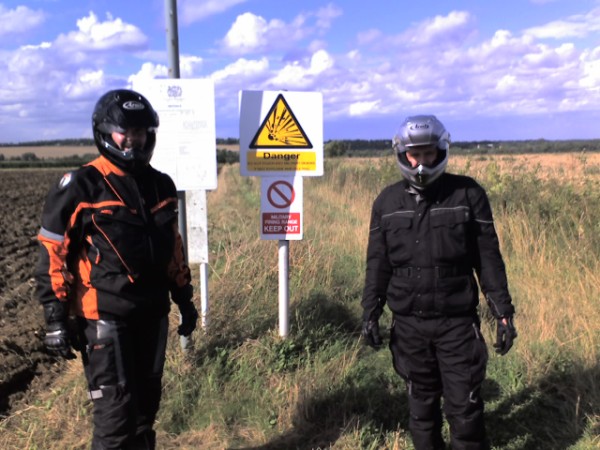 From there, back down the fast, smoothly graded gravel and back along the lanes to Gordo Towers with a detour through what should be multiple fords, but which were almost completely dry
With the help of a cuppa and a tool kit, Sproot fixed the hole in Dave's fuel line before heading for home.
All in all a good day out. Any more takers for a beginners guide to lanes on large Adventures?