Discussion Starter
•
#1
•
I have just started a deeeeep clean on my 950sm. I started to take it apart last night, when I was taking the plastics off all kinds of dead bug's chunks of dirt, gravel and leaves were wedged in every possible place!
I got it to a decent stage last night but I'll be going at the engine tonight. The plan is to powder coat the main frame (black) and spring (orange) because they are starting to show signs of rust and then give the rest a bloody good clean, whilst added a few mods along the way.
Does anyone know the best way to clean up the rear under seat frame? I don't want to paint it but it's got all black marks on it I can't get off?
If anyone has any tips or advice on other things I should look at while it's in bits that would be very helpful, it's a 06 with just less than 14k on the clock if that helps in anyway.
I've put some pics on what it looks like now (they are not great my camera on my phone was covered in grease/oil) and if anyone is interested I'll keep putting on updated!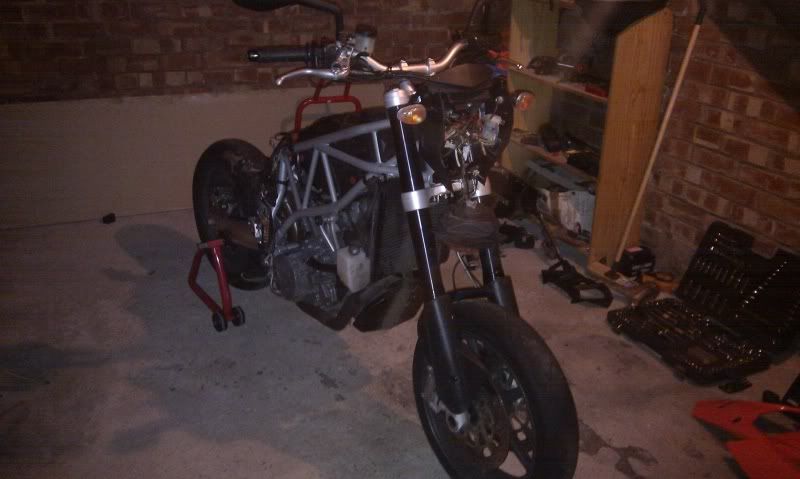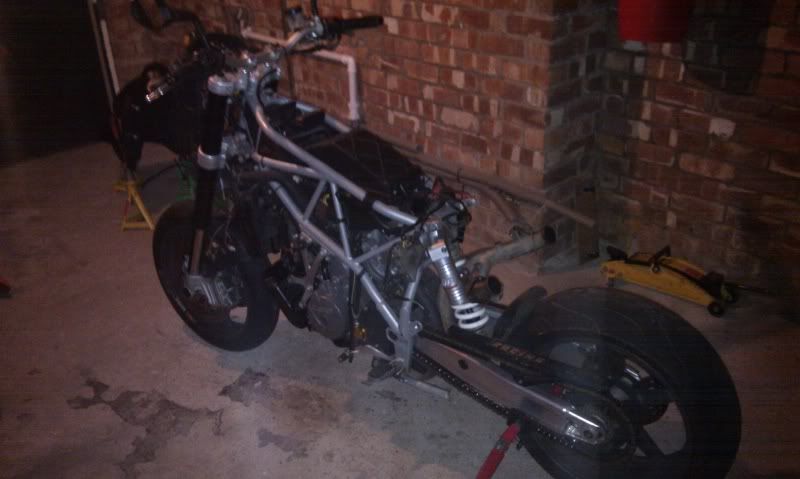 cheers