Following on from the "Down to the woods" thread, I thought I'd start a new one for the promised trip around Thetford Forest
The plan is coming together: I was over there yesterday, but on my own so couldn't ride the lanes. It doesn't look as wet as it did last time I was up there, so the going should be easier.
Easter should be a good time to do it - four days to choose from, to ride and/or recover!
I know there are quite a few people who are interested in coming, but being the Easter weekend it's likely to be busy with other byway traffic so probably no more than half a dozen bikes - unless someone else knows the area and want to lead a second group. It's my local area, and I don't want to upset the natives!
If there's enough demand, I don't mind doing two runs over the weekend (any excuse to get out on the bike!).
So, how's that sound? :burnout:
Please form a orderly (yeah, right!) queue
Saturday
Joneswgareth
SignXman
Tula
Whitewolf (+1)
Umii
I suggest we meet at Walker's Café, near Fiveways Roundabout at 10.00. Google Map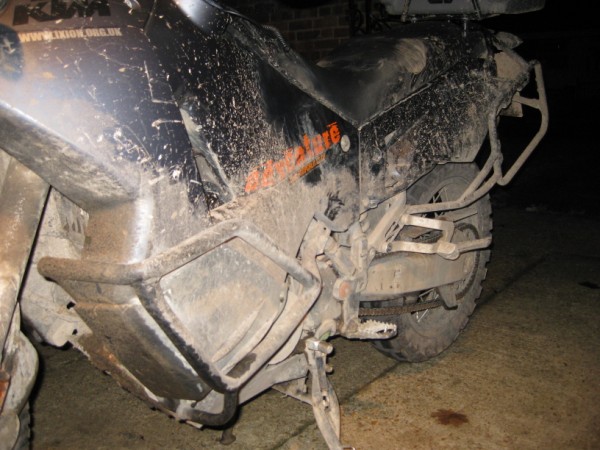 See - they look better dirty!