Discussion Starter
·
#1
·
Hello, everyone. I know there are a few folk on here into camera's and photography so thought I'd offer a couple of my old cameras for sale to see if anyone is interested.
They are not the latest, greatest or highest specced but if you want a very solid and reliable camera capable of some really top quality pictures, you could pick up a bargain. I can't remember which I took this picture with but it is most likely the E20, I have printed this image to A3 and it is pretty much flawless, that is the kind of quality I am talking about.
Ok, the first camera is an Olympus E10. 4MP digital SLR with a fixed lens of aproximately 18-135mm. The bonus of a non removable lens is the sensor will never be exposed to dust/dirt. When I bought this camera in about 1999 it cost me just over £1k (£1070 IIRC), it uses AA batteries and CF cards. the camera body is magnesium, it is reasonably lightweight and very robust. It works exactly as the day I bought it, there are no defects at all. it would make an ideal travel camera as it is kind of all in one, you can us it in 'programme' (full auto) or manual and everything in between. The best thing for me about these camera's is that when you look through the view finder you are looking through the lens, not through an electric sensor, this means that unlike similar age digital SLR's it is not tiring to look through. The camera is very capable and easy to get on with and even has its original box!
-£50 (£60 Posted)
The second, is its successor, the Olympus E20, 5MP. All of the same features with a faster processor, higher resolution and a few other bits and bobs. This Camera cost me around £850, I think I still have the receipt from warehouse express. This camera, as the other, works as good as new.
-£90 (£100 Posted)
200mm converter to fit either E10/E20. as it says, it screws onto the filter thread and gives the camera 200mm capability. this does restrict the use of the zoom though. Although this has some minor damage to it's own filter thread it is still optically perfect and to actually buy a filter to fit on it would probably cost the same as a good semi-pro camera!! Still has its lens caps and original pouch for storage.
-£40 (£45 Posted)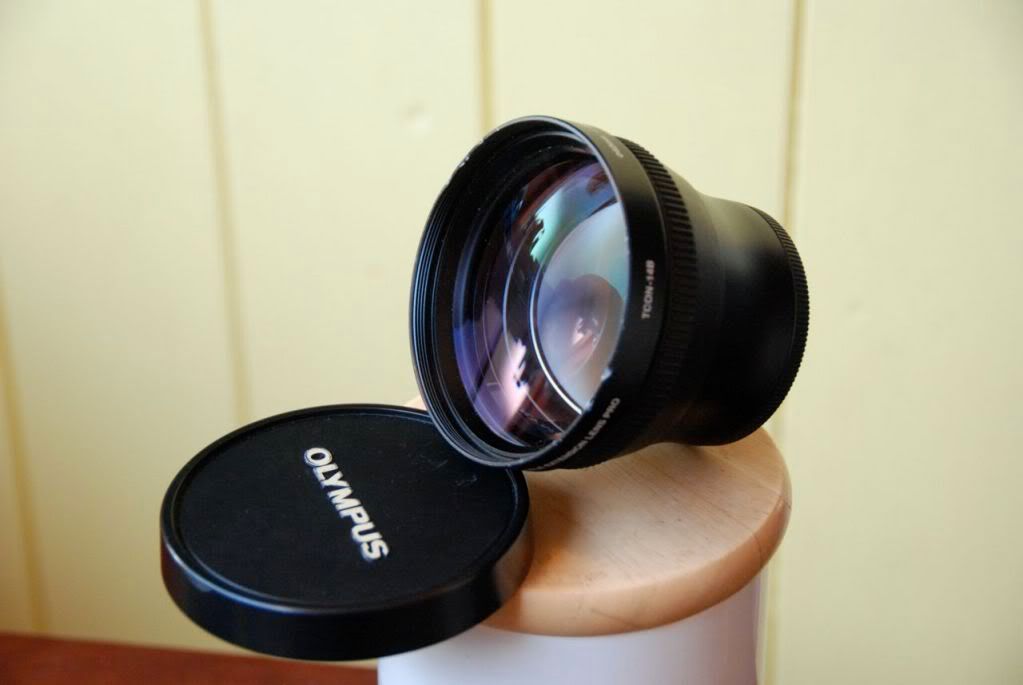 feel free to contact if you want any more info or pictures!
Cheers, Ben.