Discussion Starter
•
#1
•
Im looking to buy another KTMN supermoto (regret selling my 640 lc4 now) and to help fund the purchase + clear some space in the garage i want to get rid of this lot!!
My sons hardly used 50cc Quadard, owned for the past 4 years and probably only run for 30 mins at the most as he was always a little scared of it (goes like stink!!)!!! I tried to start it yesterday but I think the carb is probably a little gunked up as it was probably last running over 2 years ago, overall in good condition, however there is a crack in the seat plastic! Looking for sensible offers around £90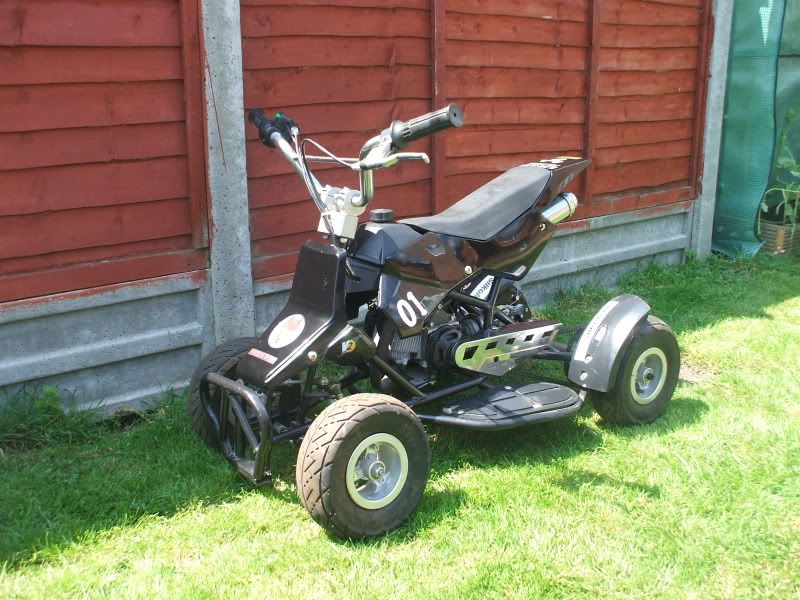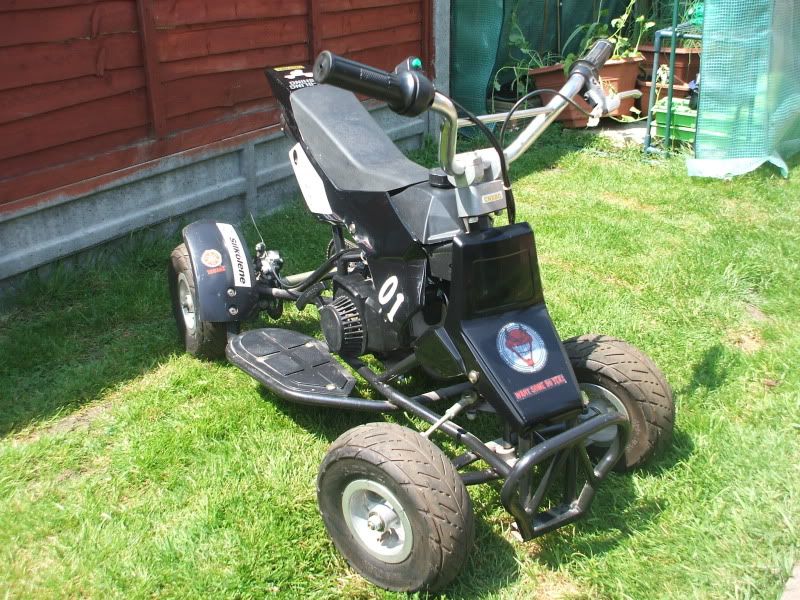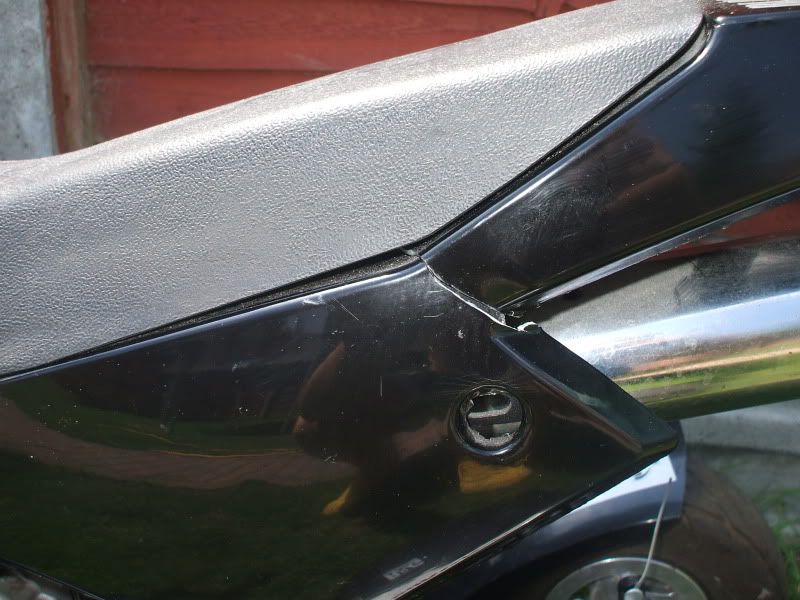 Kids takachi moto x helmet and goggles, size small, worn for approx 1 hour at the most!! Some slight scratches in the graphics on the side! Never been dropped, my son stored it on the shelf in the garage and in doing so scratched the helmet against the garage wall!!! £25 ovno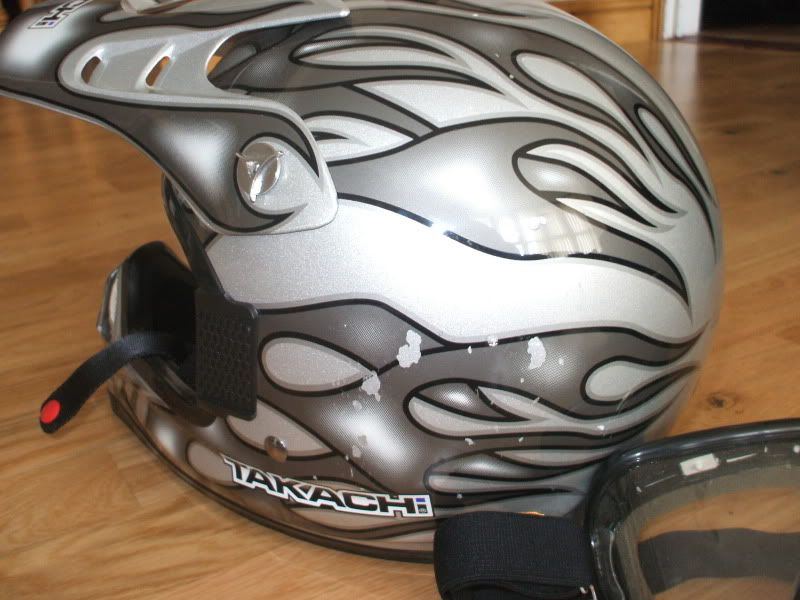 Viper race exhaust can to fit a 3 bolt Suzuki (bandit, Gsxr 600/750) etc etc, some slight marks on it which would polish out with a little time & effort, the bracket rubber has been torn but wont be seen when fitted as it will be on the back of the can!
Sweet sounding throaty can. £45 ono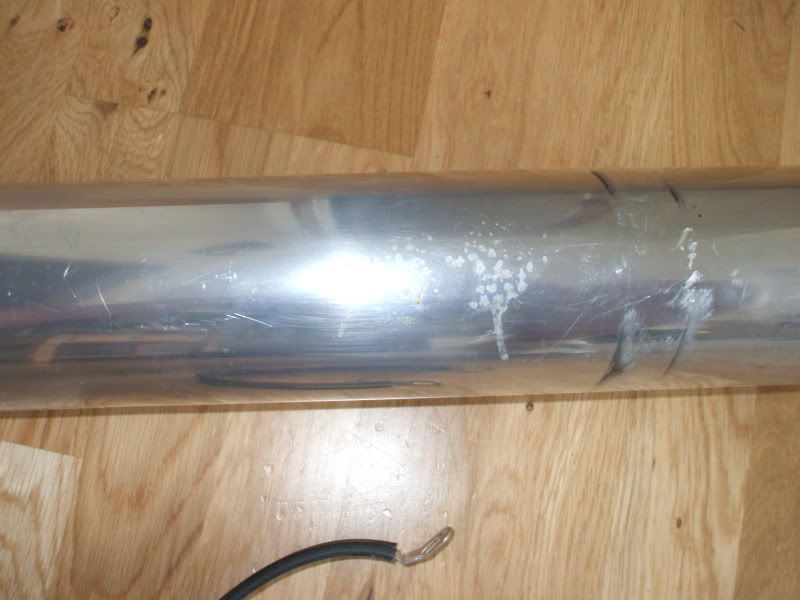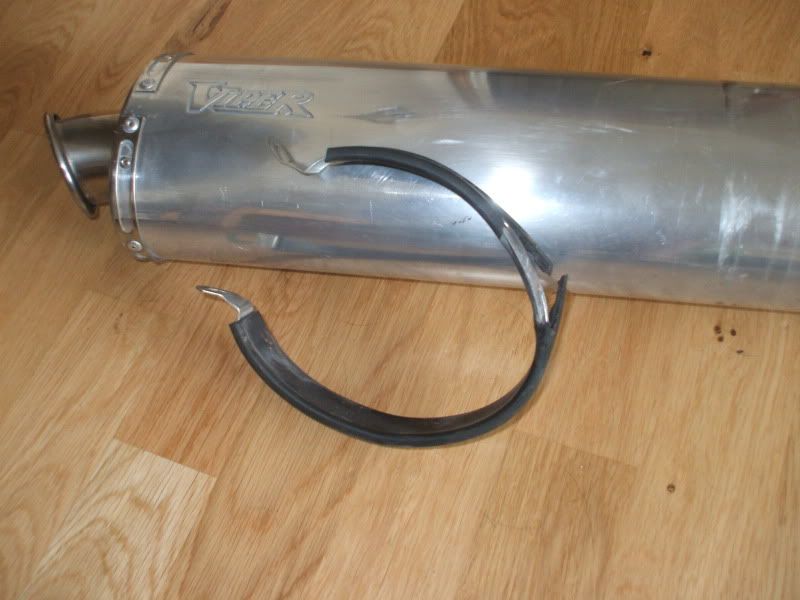 Ufo yz coloured handguards, Brand new never fitted. £15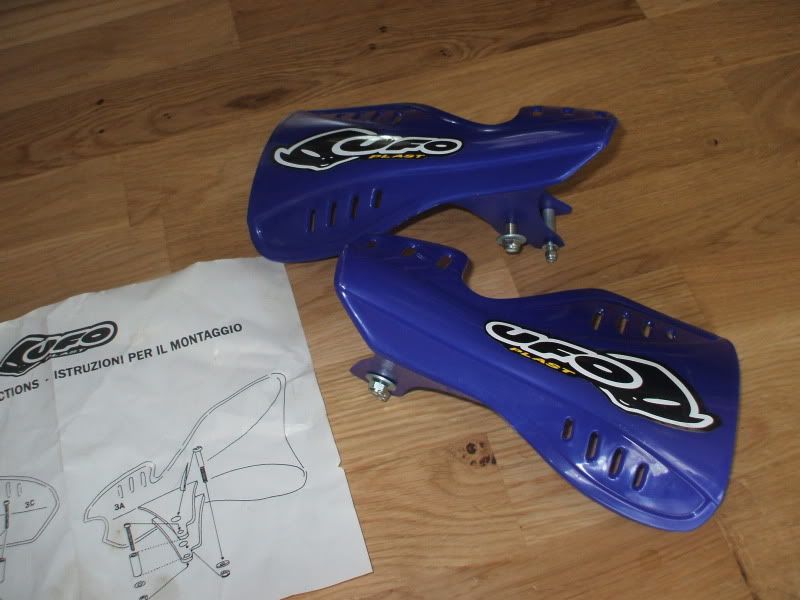 6x14" et38 4x100pcd OEM VW alloys and refurbed proffesionally in my favourite style of gloss black powder coated centers with a diamond cut & laquered rim!
Sweet looking rims that would suit any slammed 4 stud VW.
Looking for sensible offers around £275 collected from me in swindon (postcode SN3)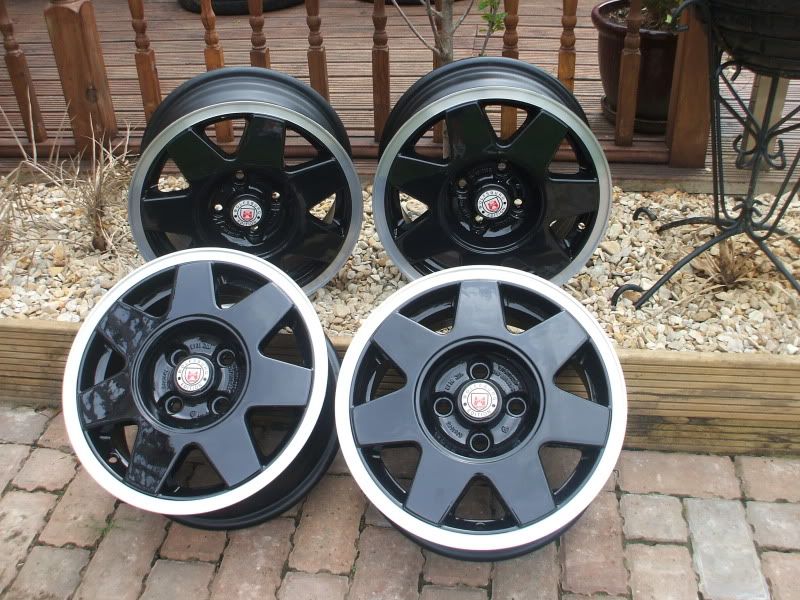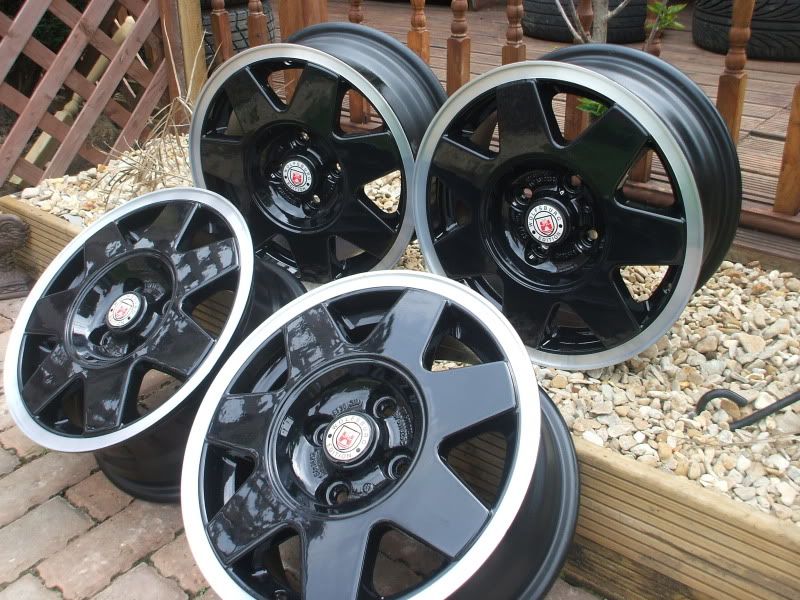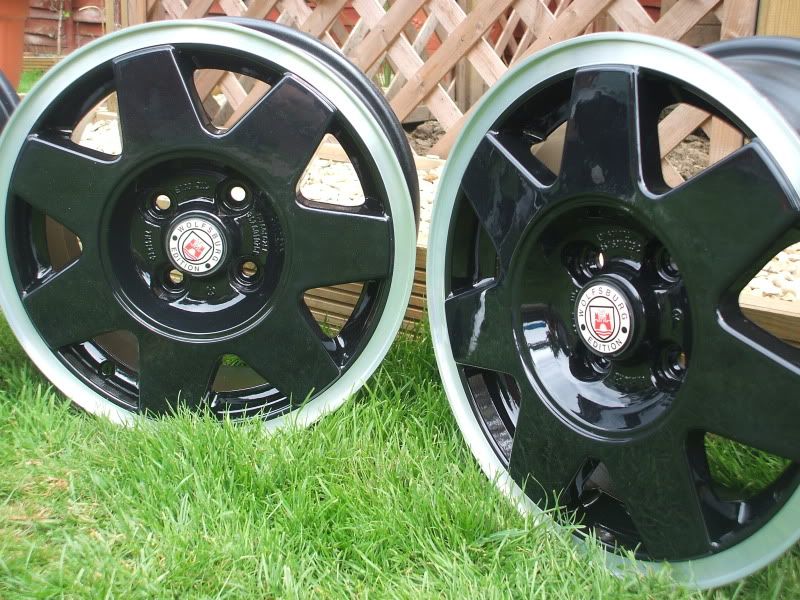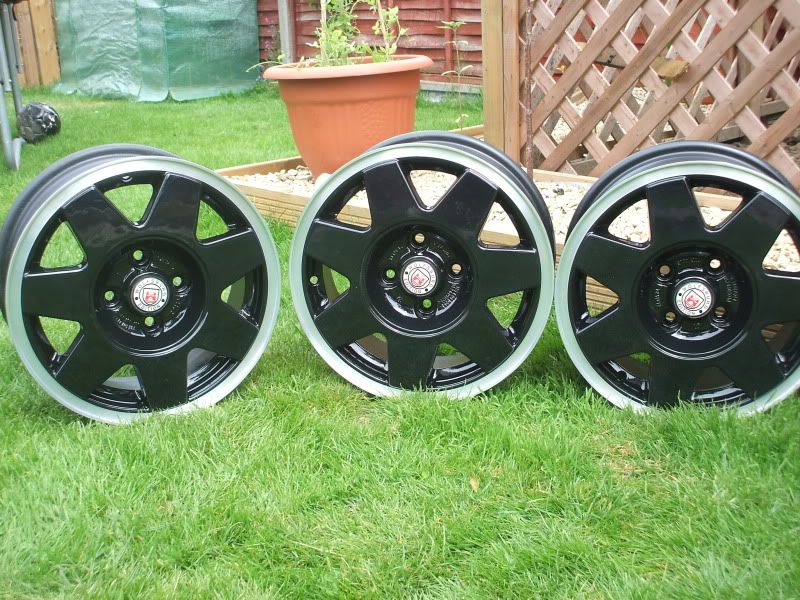 8x17" 5x112pcd et35 BBS multi spokes. Pro refurbed in anthracite powdercoat with gloss black center caps. awesome looking rims that would look superb on a new shaped Caddy or similar!!
Looking fpr sensible offers around £320 Collected from me (postcode SN3)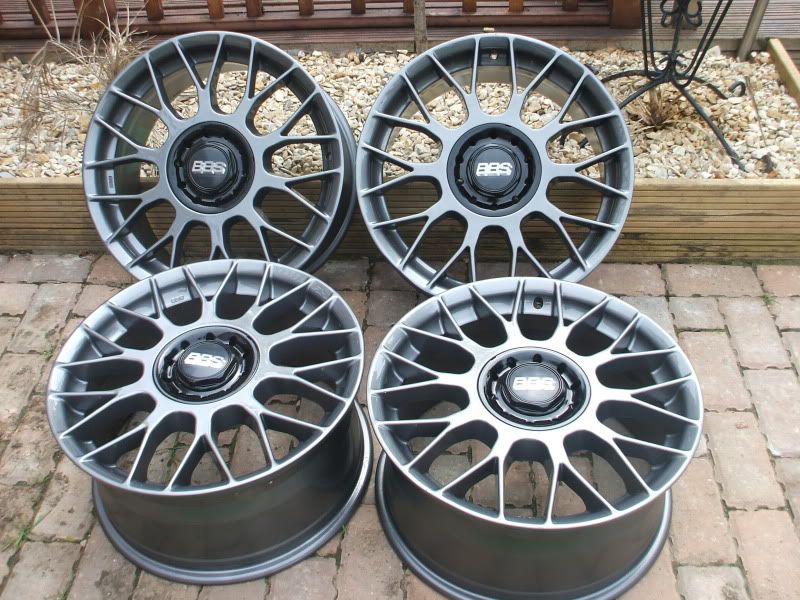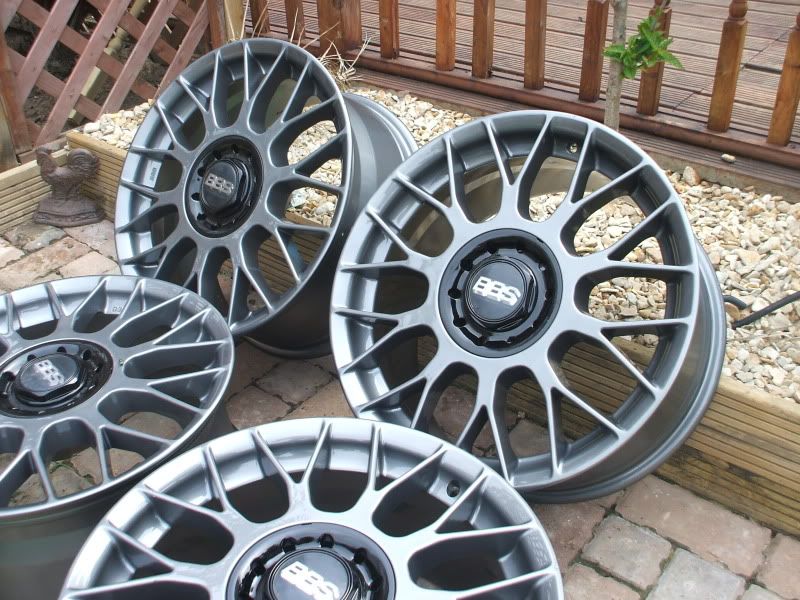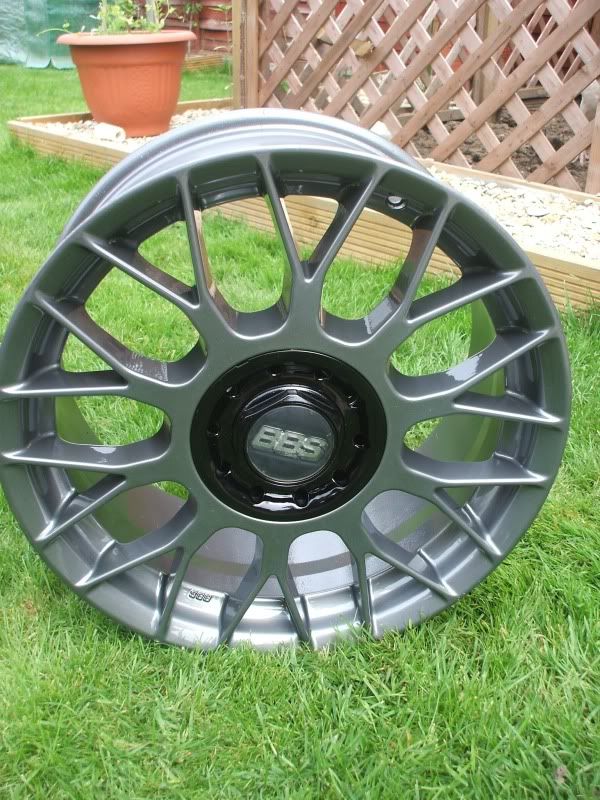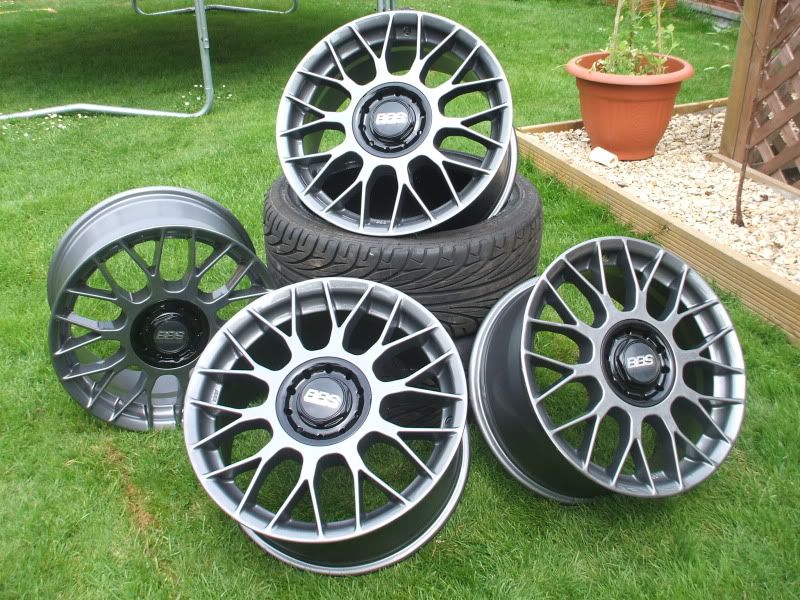 Awesome condition rims and fitted with legal 205,50,15" tyres. The rims have been finished in an anthracite coloured powdercoat whick looks fantastic!! Idealy the rims could do with a set of new 70mm BBS caps as the ones supplied are all a little scabby and dont do this mint set of wheels justice!! Open to sensible offers around £280 for this set of wheels & tyres that would suit any 5 stud MK3 Golf or Vento etc etc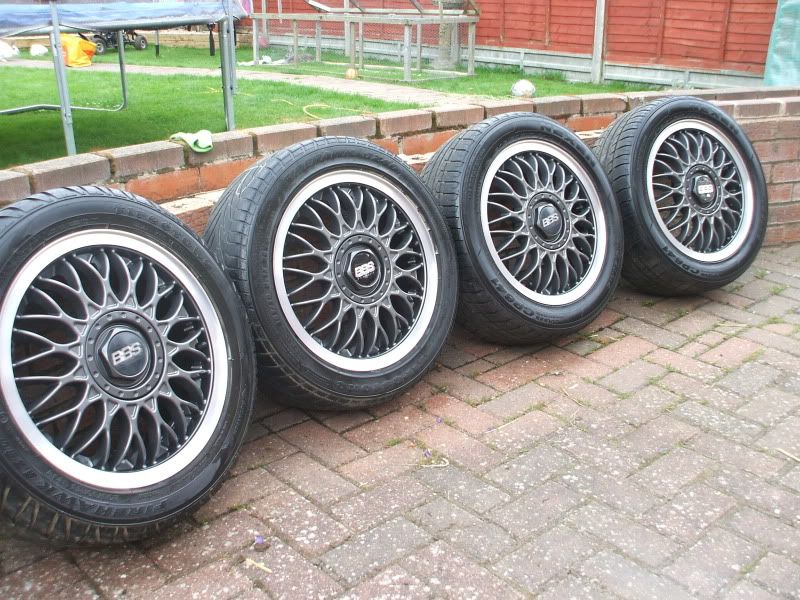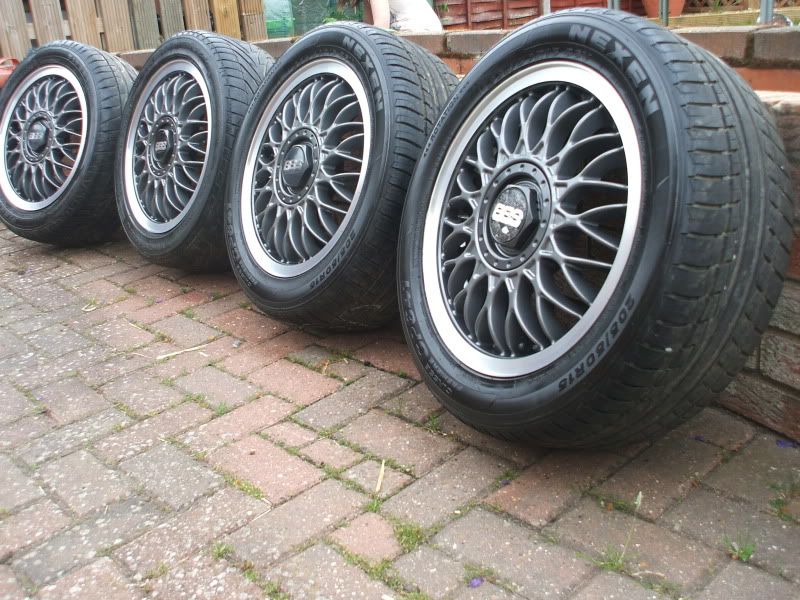 Tel 07747 798458 for any further info