Discussion Starter
•
#1
•
Hi all, picked my Duke 200 up from Craig's Motorcycles in Dewsbury yesterday. Loving it so far. Just posting to say hello. It's my first bike and I'm happy with it at the moment.
Are there many other 200 owners on here? Also I'm from Bury near Manchester, anybody local?
Anyway the important bit: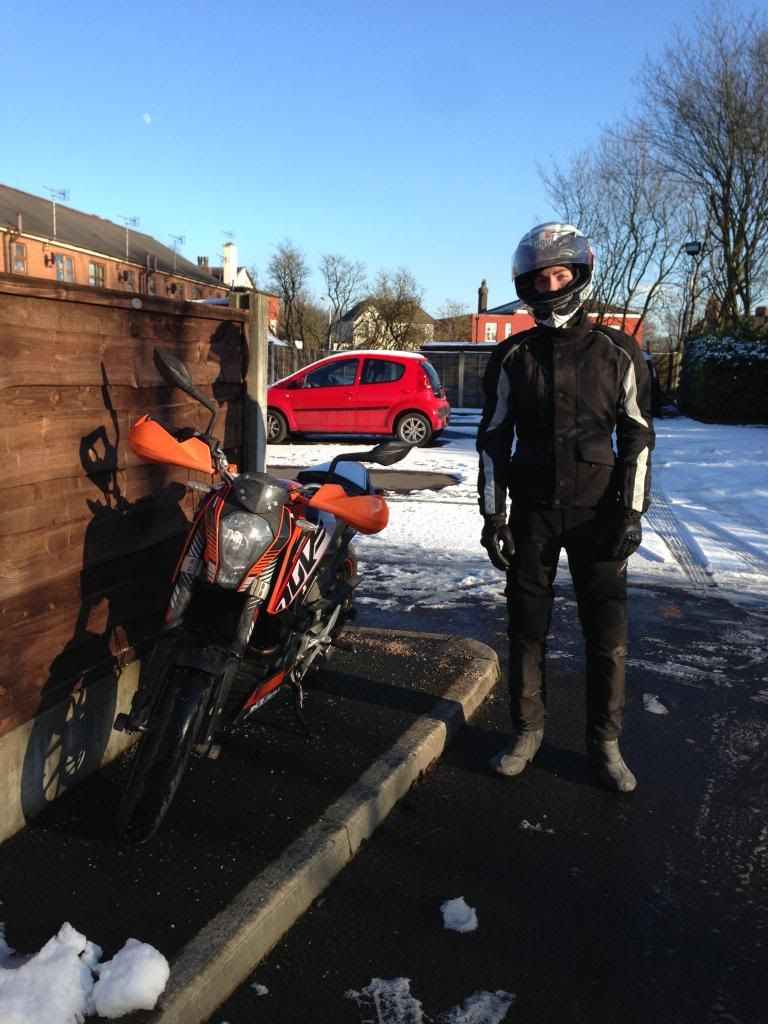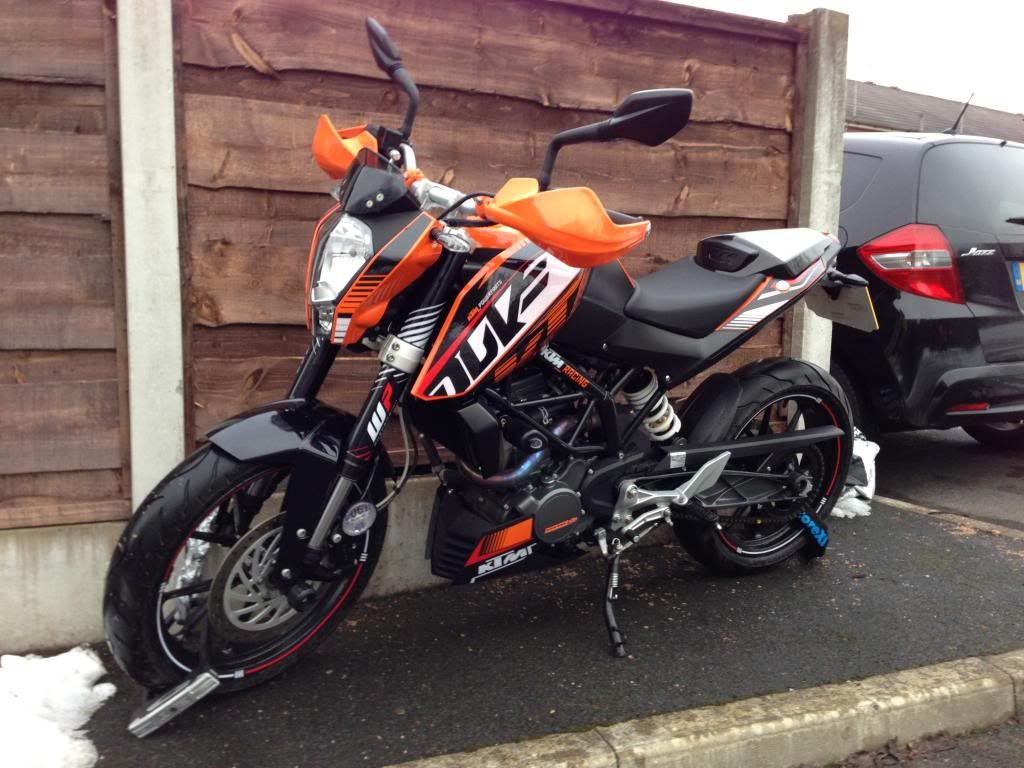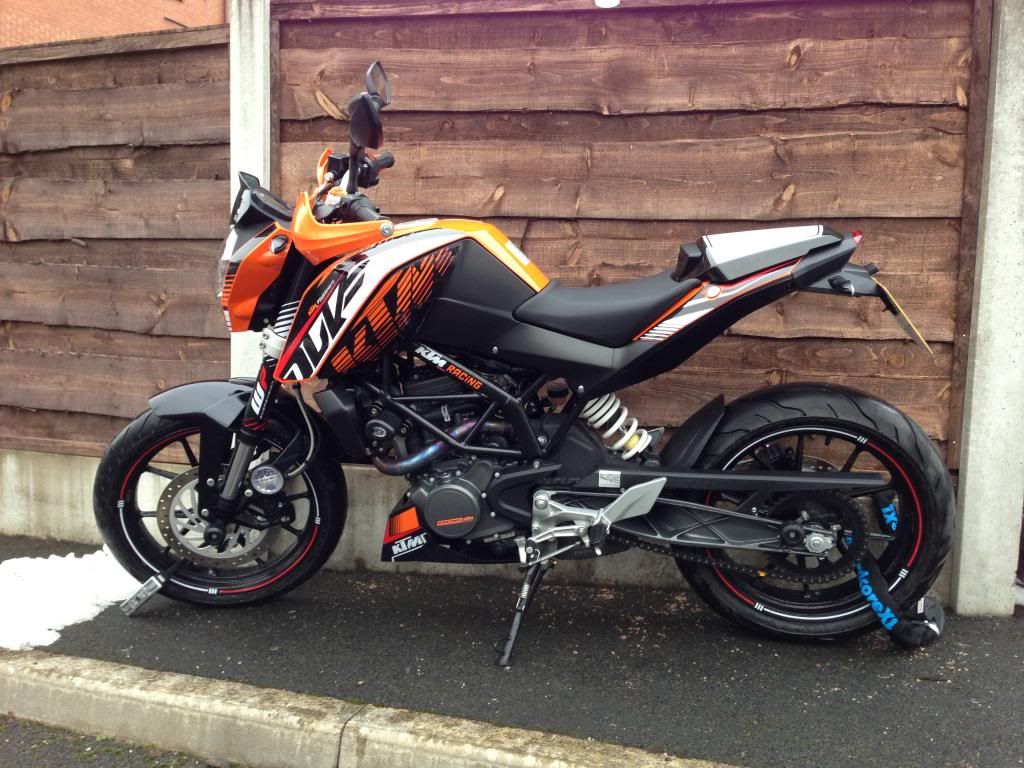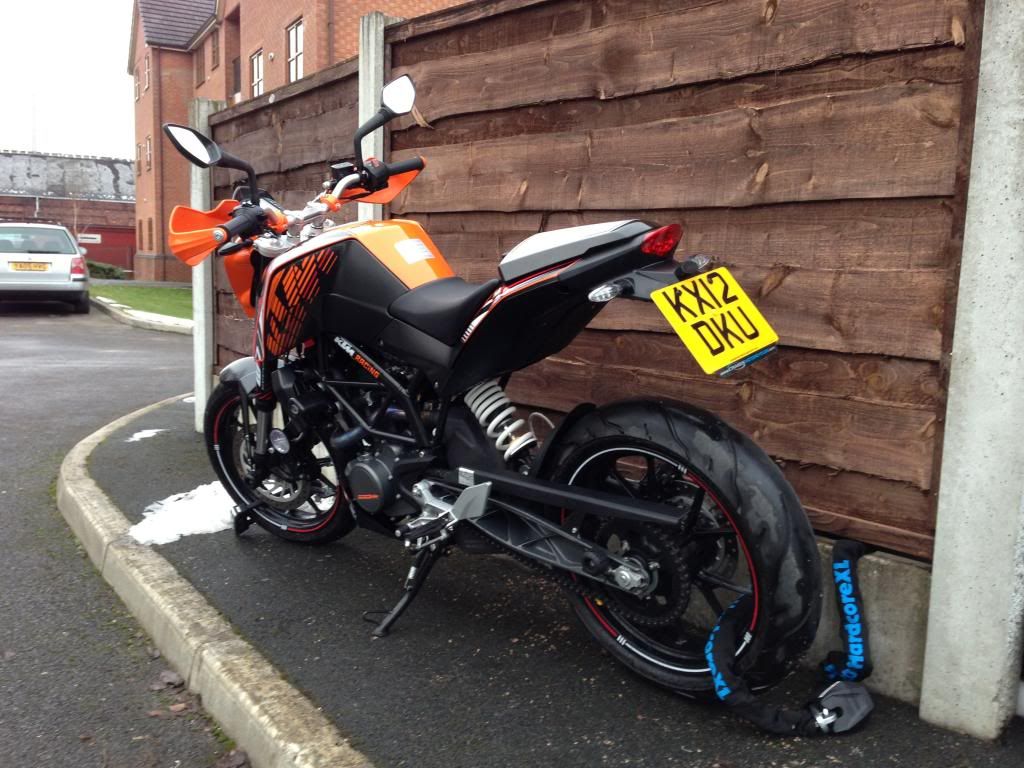 It's an ex demo, 1800 miles and was standard when I first went looking at it haha.
As you can say I've made a start with a few mods. Everything was done at the dealer, they gave me a good deal on some of the parts and fitted it all for no extra charge. Would recommend them and even though the Rocket Centre is closer I will probably go back there for parts/servicing.
I'll have a proper look round here over the next few days but any suggestions/links would be appreciated. Where should I go next with mods? What are the best products/methods to maintain it?
Thanks