Discussion Starter
·
#1
·
KTM 200exc
Hello everyone!
Going to sell my little 200, its a 2005 in pretty good condition. not totally immaculate but you can see it for yourself in the pictures. I am the third owner, I have literally done 0 miles in the last 14 months and the original owner sold it with around 100miles completed. the mileage now is around 1700 (cant remember exactly) and these have been done predominantly by the previous owner either on road or on very gentle trails, again this is reflected in the condition.
The bike is very honest and is exactly what it looks like, totally original and standard with a few little scuffs here and there (little one on the tank in the picture). the lower PDS bush has a little bit of play in it but it is not the end of the world, just something to be aware of. The spring on the rear is set up for a rider of around 10st, I have the standard spring (white) to go with the bike but never got around to fitting it back in. There are also the mirrors still in their original package and the slimmer enduro rear number plate fixtures, decent alloy frame protectors and a pair of wrap around hand guards. If you look carefully you can also see the little clutch protector that is a virtually 'standard' mod for all KTM's. The exhaust protector is not my favourite type but, it is functional and works just fine.
I am looking for around about £2k but will consider sensible offers. I know that is probably around the top end but the bike needs no introduction really it speaks for itself but if you have any questions please feel free to PM or post and I will try my best to answer.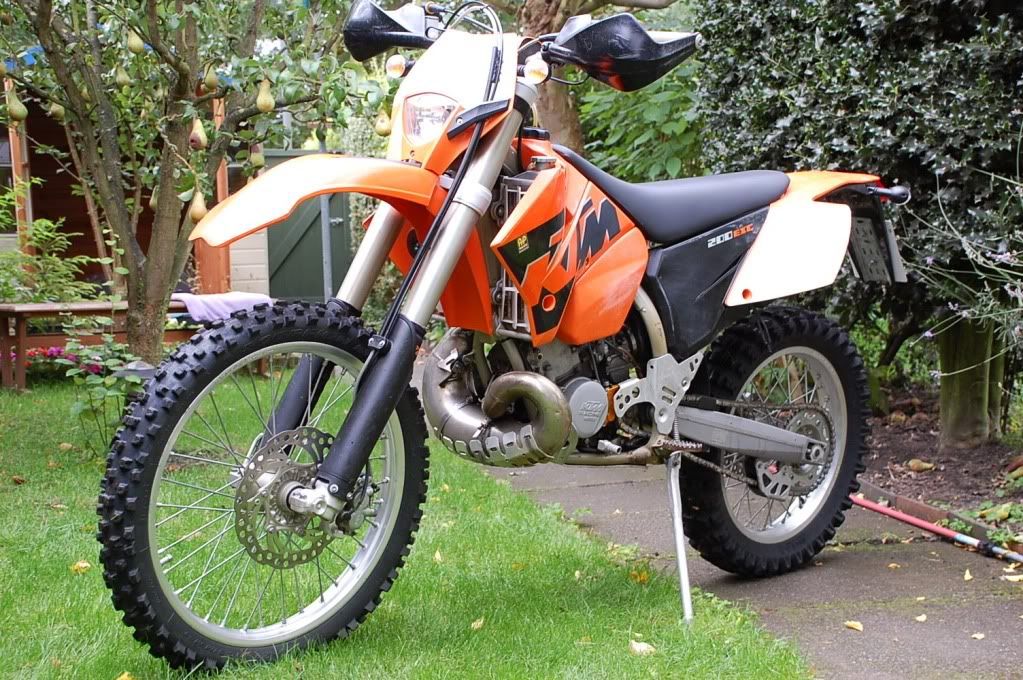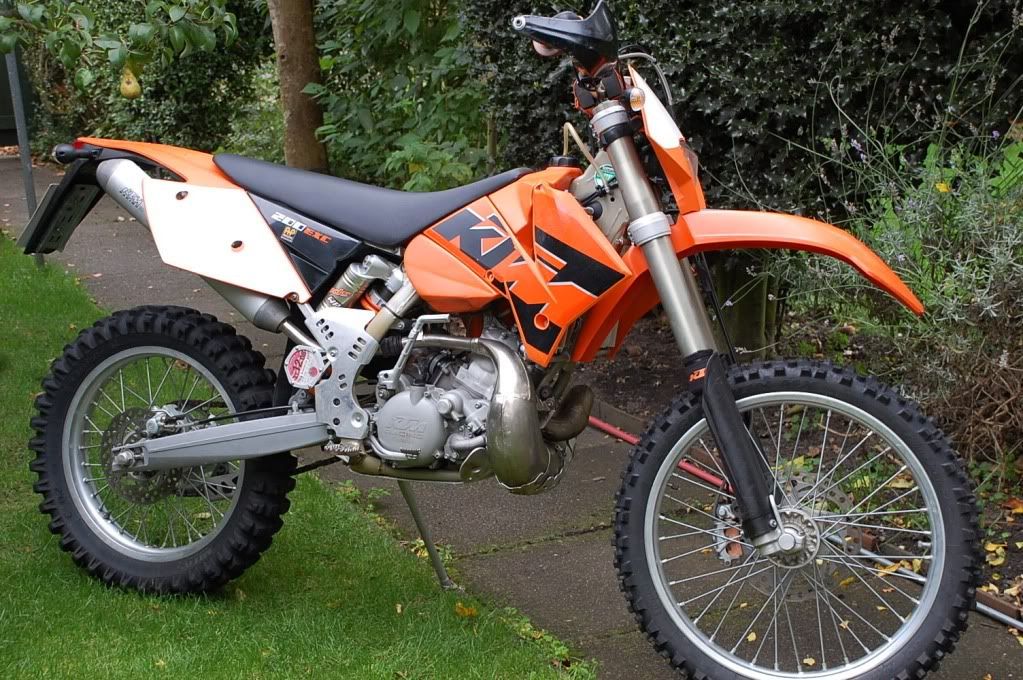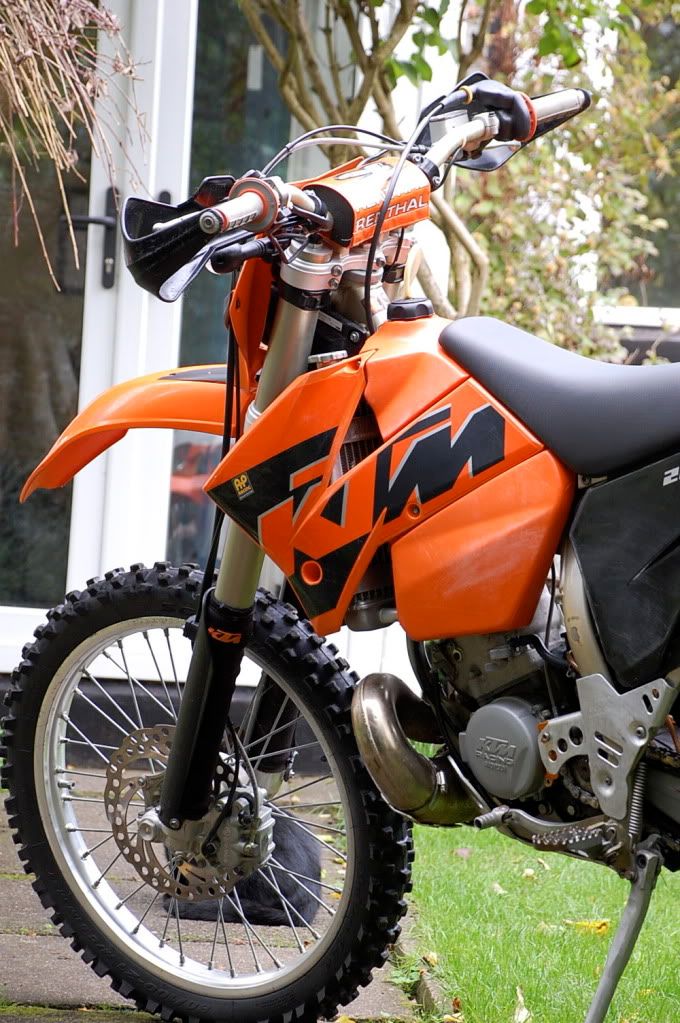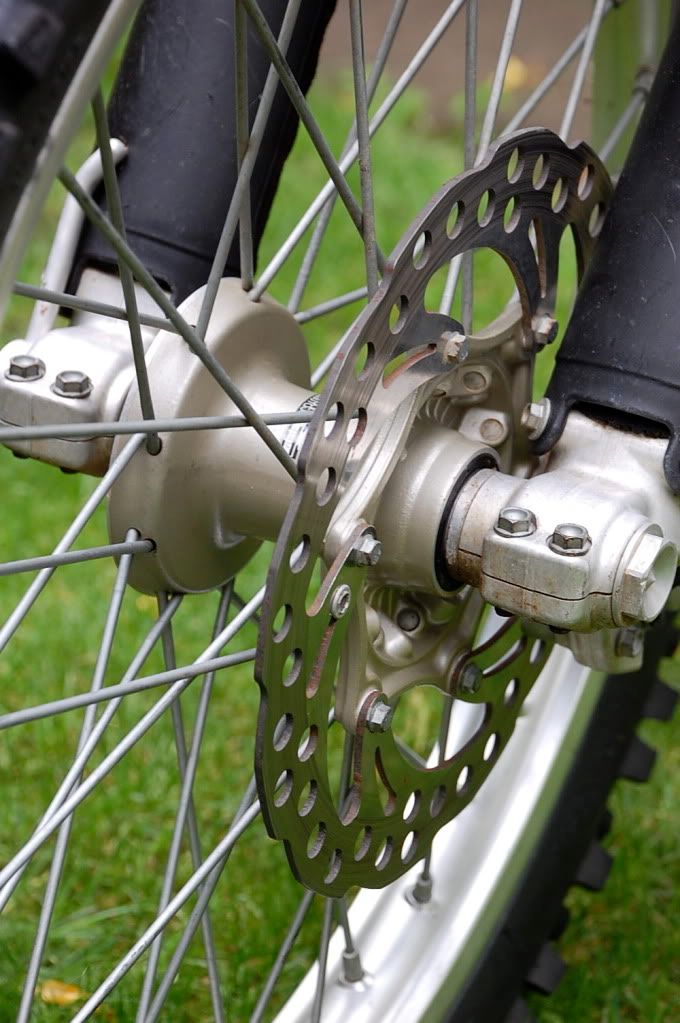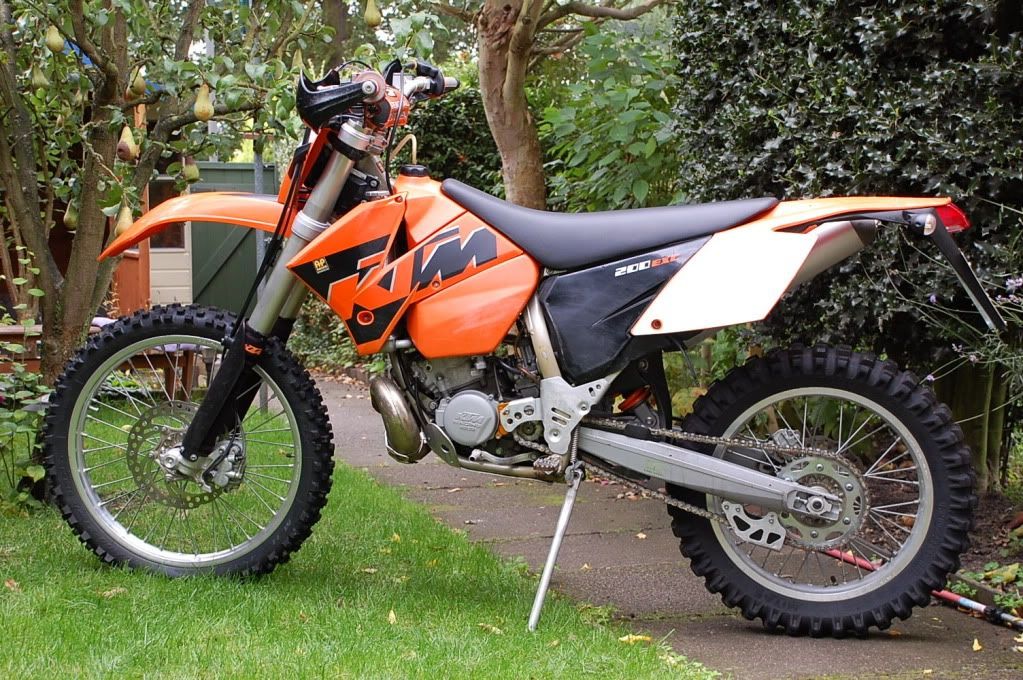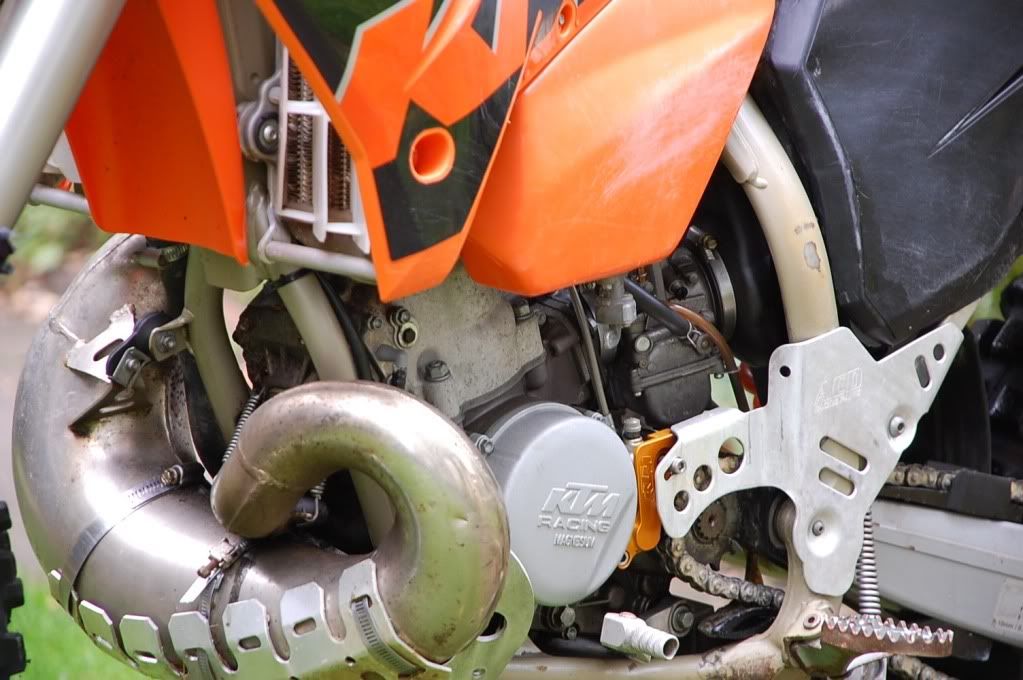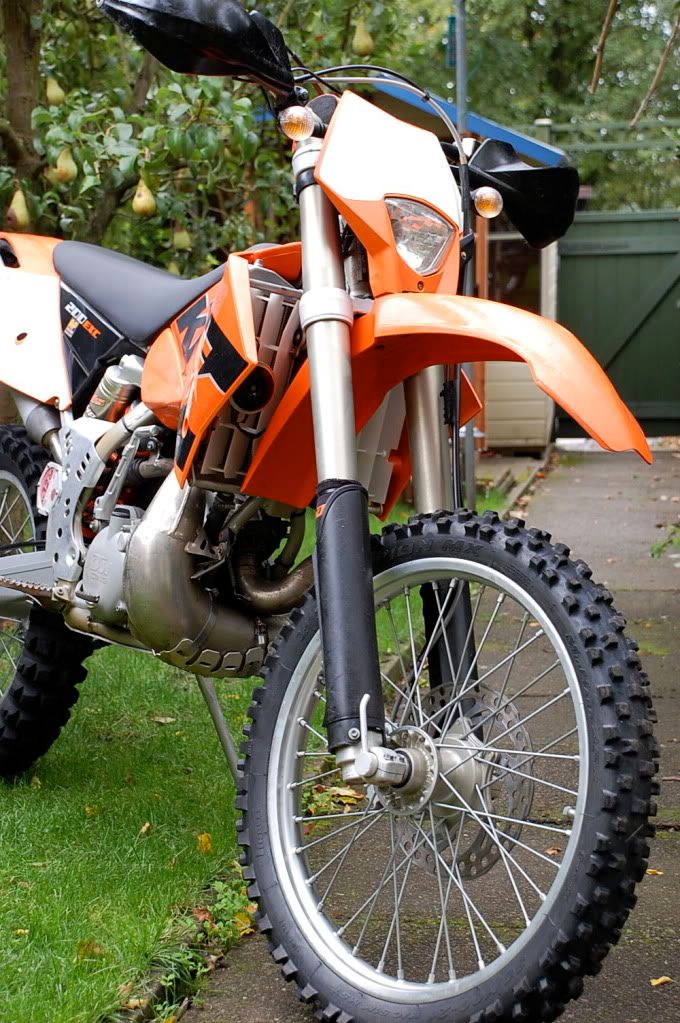 As you can see, the bike has been given a very thorough, close inspection while the photos were being taken today!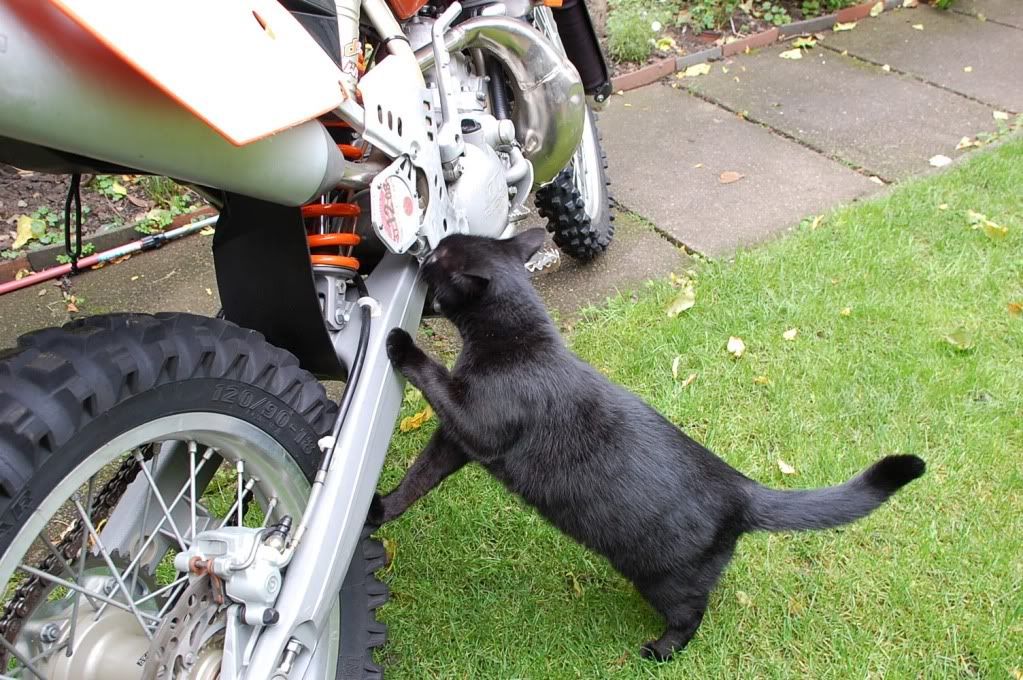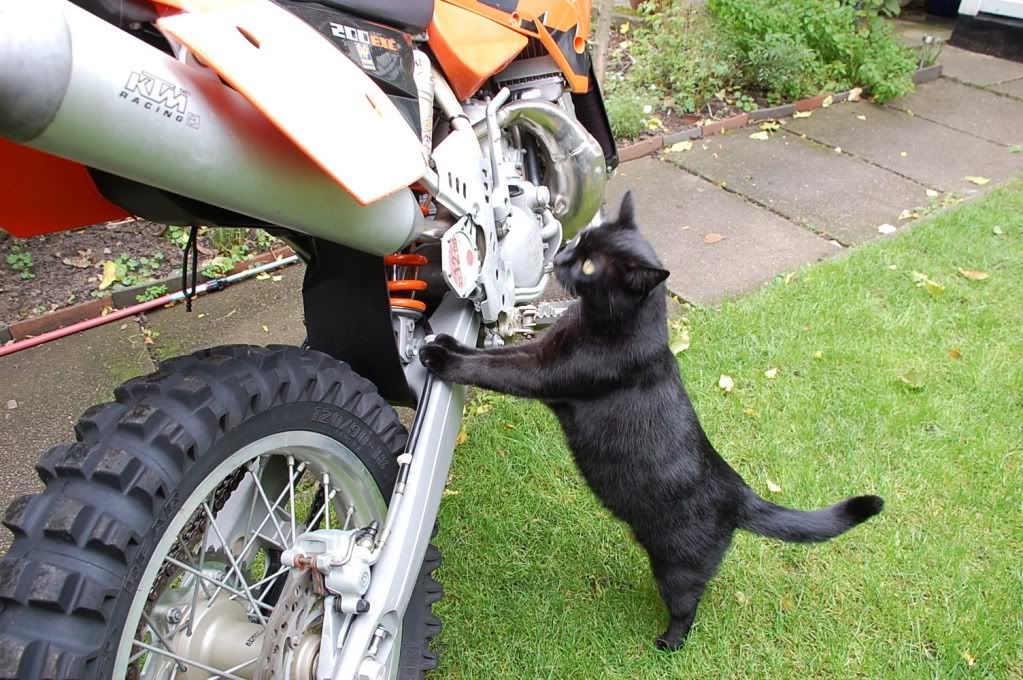 Thanks for looking!!