Discussion Starter
•
#1
•
I've read the horror stories and now it's happened to me :frown:
Out for a ride the other day when I noticed the engine getting a bit tappety.
Started riding home, then lost a load of power.
Got it back to my garage, took the rocker covers off to give them a check.
I could have fitted all of my feeler gauges in the gap!
ENGINE OUT!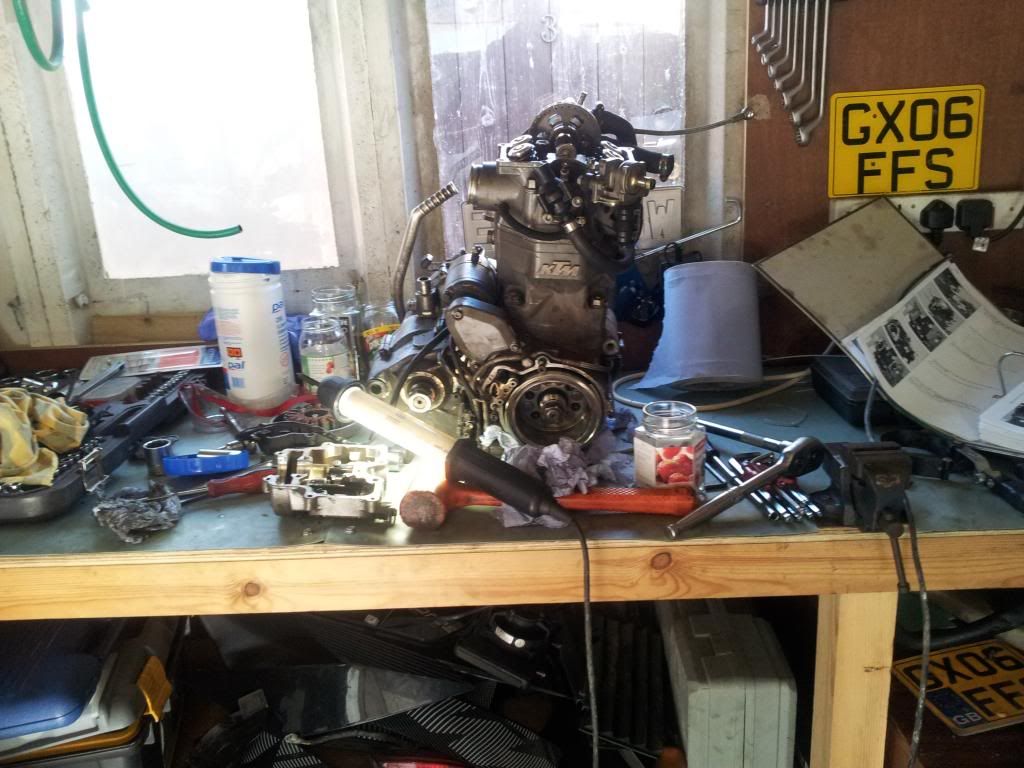 The Needle roller bearing has SH*T itself. Technical terminology.
What I need now is some help......
I've found two of the needles by the valve springs. Will I have to a complete strip down? Or will the bits get filtered out somewhere in the system?
Any help will greatly appreciated :redface: