Hello Peeps,
I'm headed back to Morocco in September for 10 days. I've just booked the bike to go with
http://www.biketruck.com/
to Malaga. Dates are as per the website.
Anyone else up for this?
Open invite, plenty of spaces.
I have a route planned entering at Nador and going down the east side.
TracksOCT2008.gpx
I got this route from an Italian website, I'm still searching for it to put the link in as well. (WRONG WRONG WRONG)
I got this route from an French website,
http://www.deux400xraumaroc.blogspot.com/
Translated to English,
French to English
Many thanks Eric (EDN400)
*UPDATE 2/9/2009*
Revised Route
11 days total, Malaga to Malaga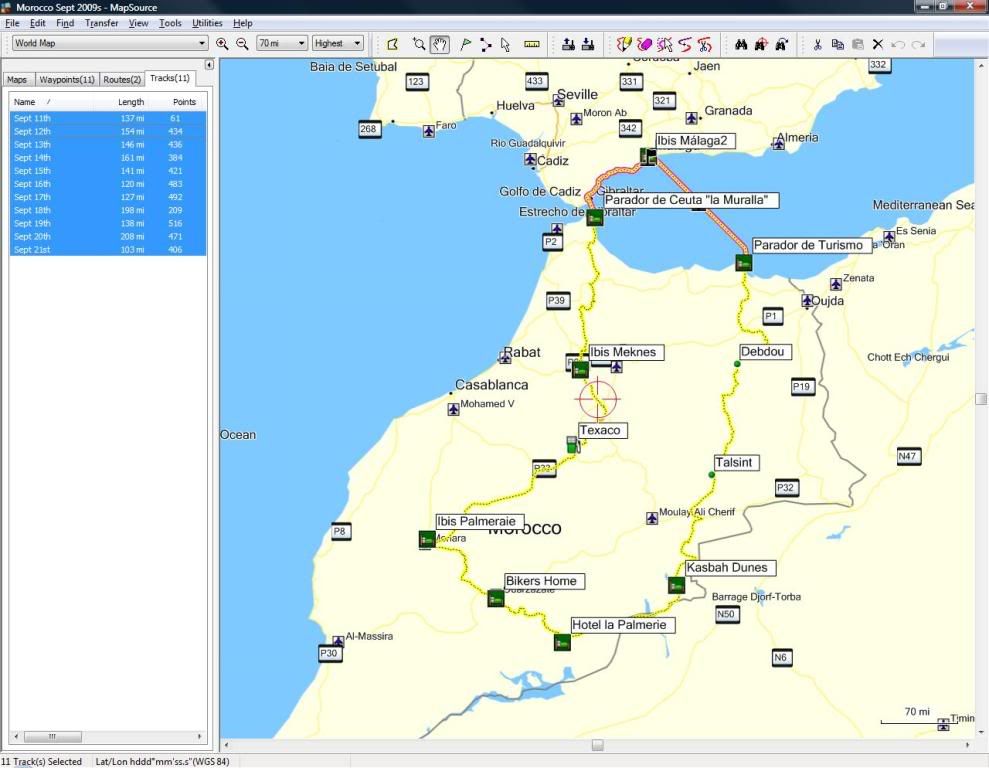 The website's I got some of the info from:-
http://www.xrv.org.uk/forums/id-like-introduce-myself/35667-short-introduction.html#post360879
http://two400xrinmorocco.blogspot.com/
http://www.deux400xraumaroc.blogspot.com/
Translated to English,
French to English
Many thanks Eric (EDN400)
R