Discussion Starter
•
#1
•
Guys,
Ive been on here for a while but dont generally post all that much.... anyway Im moving abroad to Qatar in September and have decided to sell by 450 before I leave otherwise it will only end up sitting un used for a couple of years. I thought I'd offer it to you guys before i put it on ebay.
Its a 450 Exc 2004. Its a clean and tidy bike i have looked after well since i bought it a couple of years ago from Premier Bikes in Didcott. Its got a GPR Steering Damper, Renthal Bars, Bash Plate, Stealth Rear Sprocket, Hand Guards, standard pipe (I have a depsport Can aswell I will throw in) Brand new back tyre, Spare new set of Ktm Oil filters (Oil was changed 1 ride ago) I have also fitted a 09 Led rear stop and tail light as the bulb holder on the old one seemed to get water in and stop working. It has 151.2 Hours on the clock and I have the reciept from the shop, Ktm Bag and manual, log book and everthing is in perfect working order.
Ive posted some pictures below. If any of you are interested I'd like £2500 for it and im going to chuck in my new Almax 1m Chain and Squire padlock that I paid £150 for at christmas and my RST enduro KTM colour jacket... Im in Kent and I can be contacted via this website or you can email me on
[email protected]
Here are some photos I took today as you can see Ive looked after it very well and its never let me down. Ill really miss it but hopefully there will be plenty of riding in the middle east.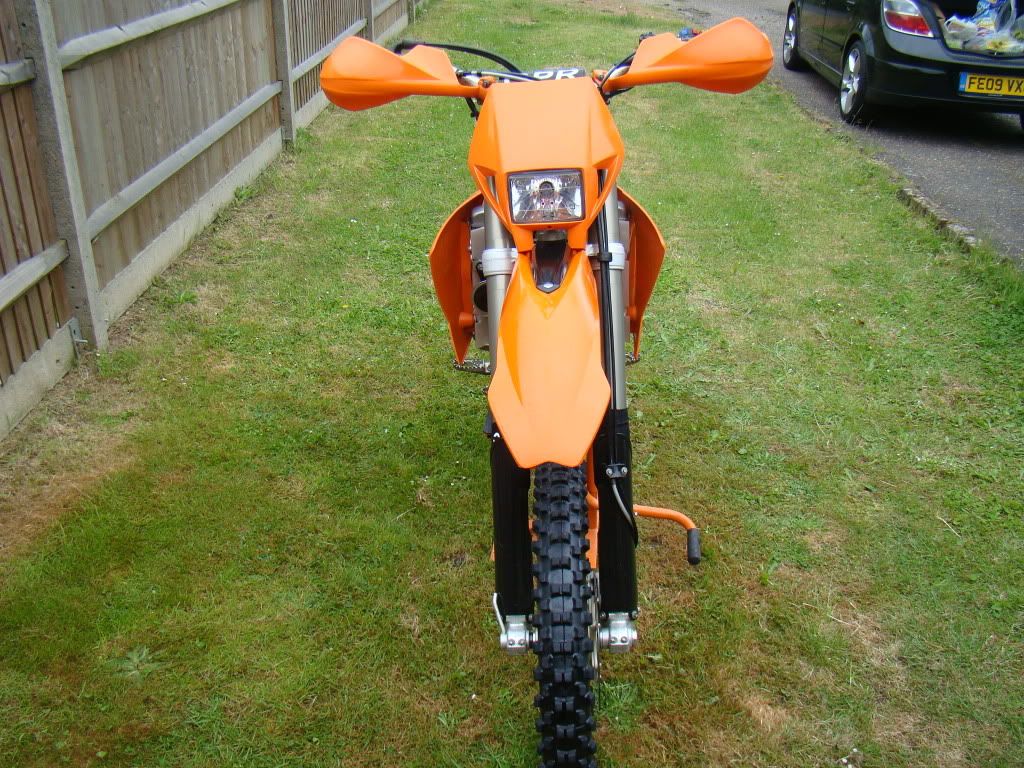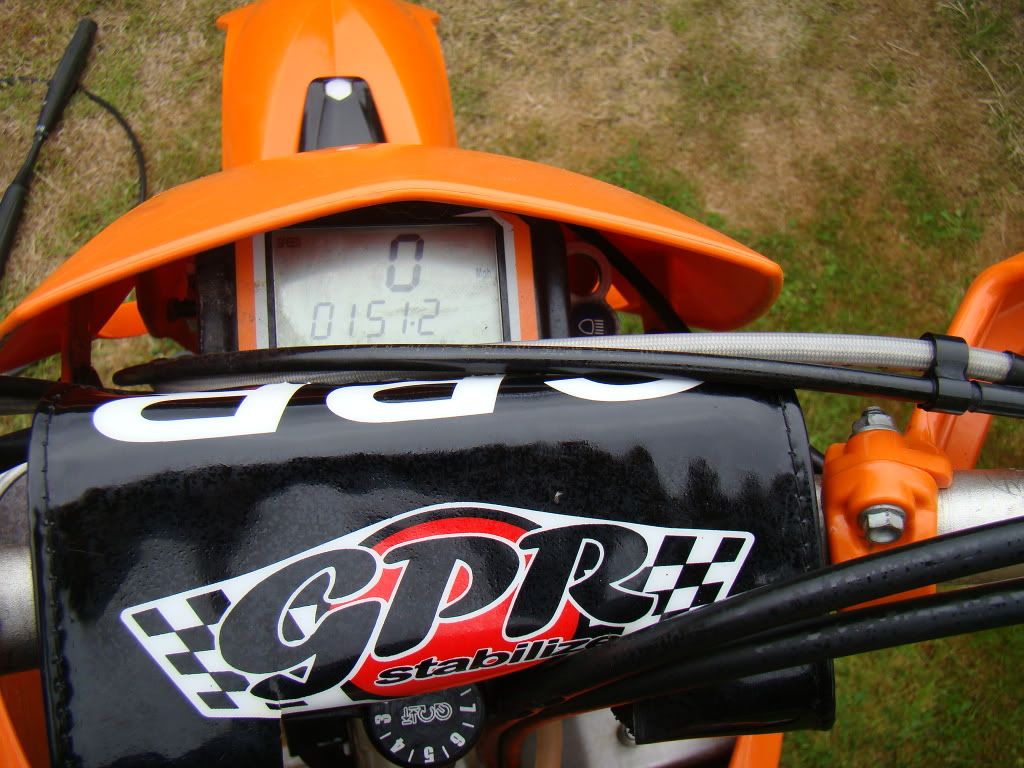 Anyway, ive got more pictures if anyone wants to see them. Or feel free to contact me if you wish to view it. I hope someone can enjoy it as much as i have. Thanks Myles