Discussion Starter
·
#1
·
Hi i thought id share my little project ive been working on.
After building a 625 smc a couple of years ago i got the ktm bug, so since then ive always fancied doing another.
Unfortunatly with recession and my job getting cut at the end of last year ive been a tad skint...:frown:
After getting a new job a few months ago i thought it was time to take up the chance of owning another orange wheely machine...
With money being a limit i wanted something cheap to build up or repair, so i started looking at the bay and then up popped this....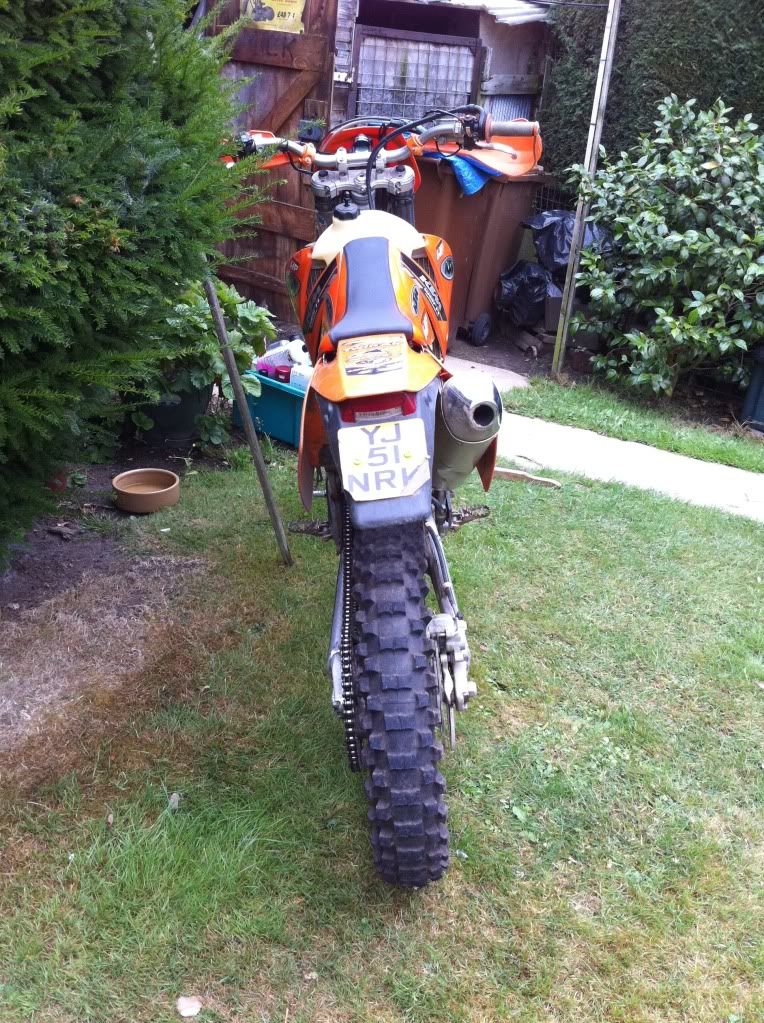 It was stuck on a farm in a shed all unloved... i went to see it and it sounded dreadful.... very rattly.
But after research on here i discovered it could be the gear nut loose.... so i took a chance and snapped it up.
It arrived 3 weeks ago one sat morning and i got to work stripping it....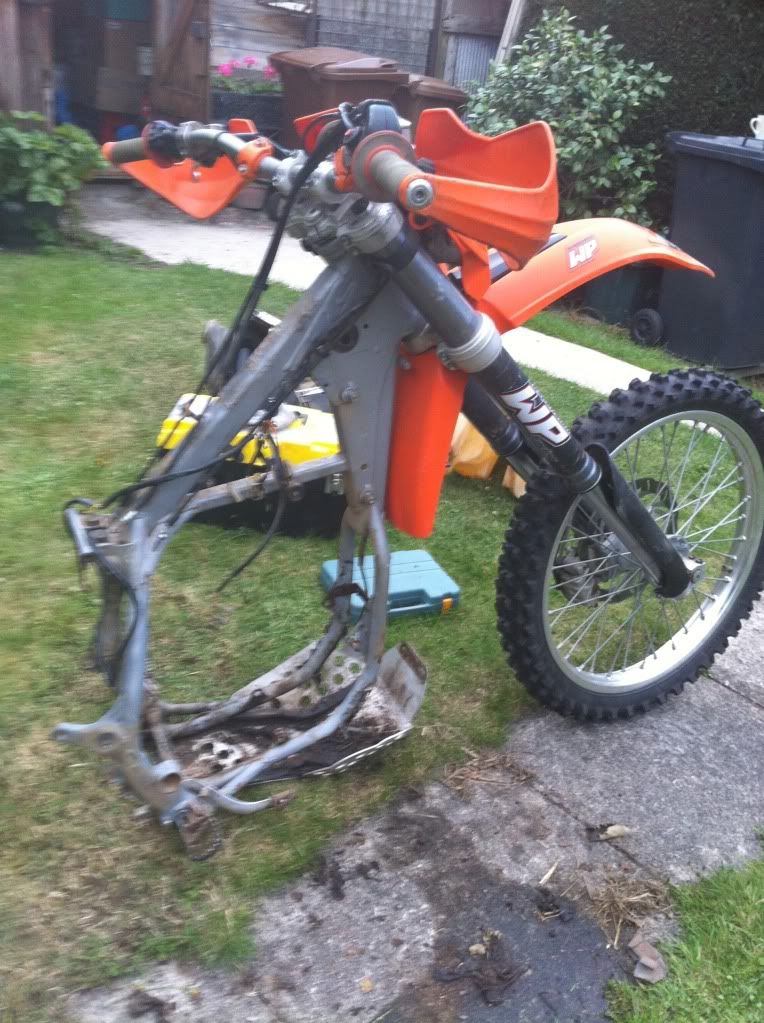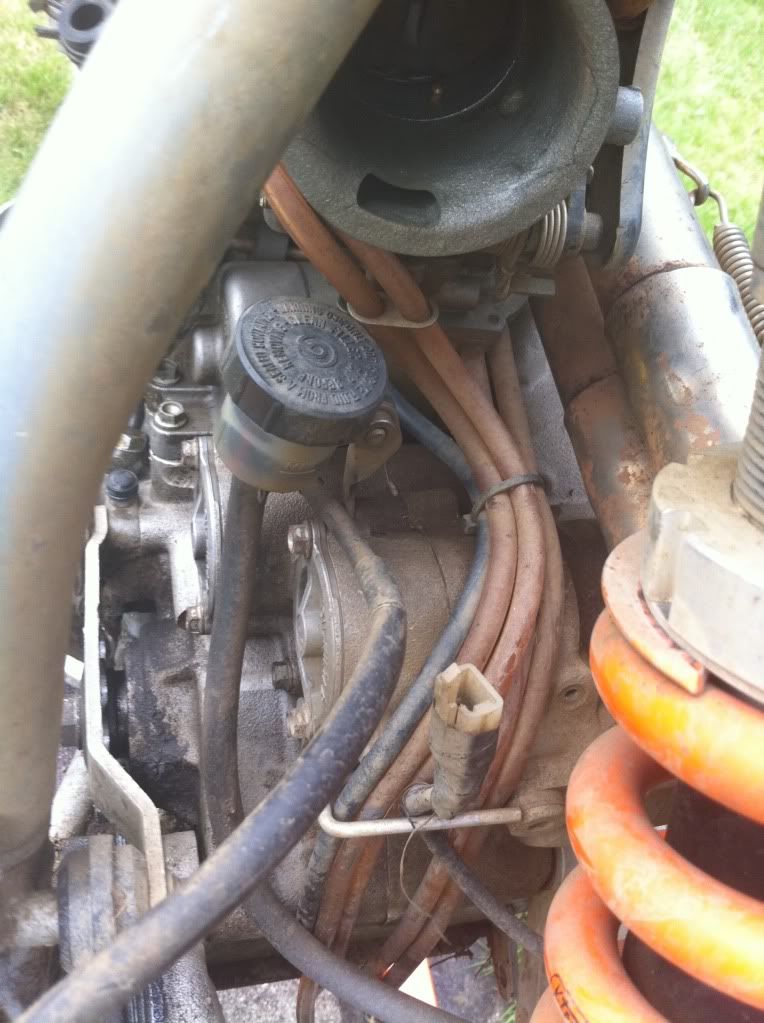 As you can see it was well dirty and battered..
And after stripping the engine out i discovered it was the crank nut!! it near enough fell off in my hand... jobs a good one.
I decided i wanted to strip it and start again really, so i sent the frame off to the enamelers in burton on trent ( C.J Ward ) Very good!
and a week later the frame was returned looking all shiny....
After sourcing later bits off here ( Pec Gaz ), ( Brokenlegs - mark )... i started the rebuild....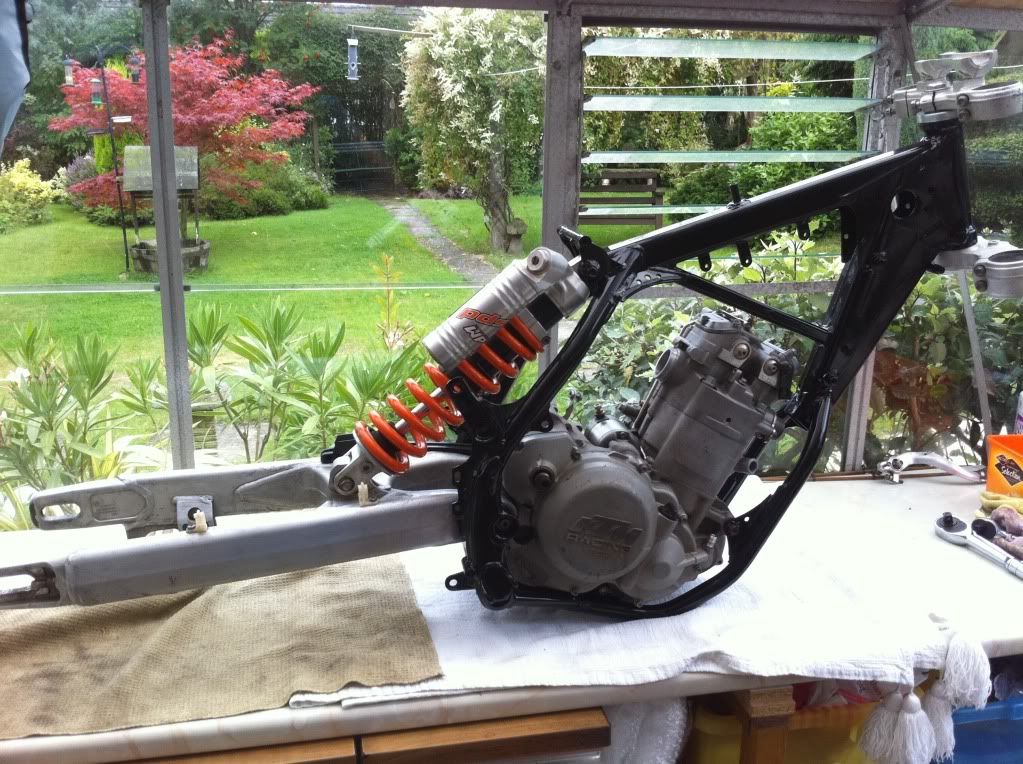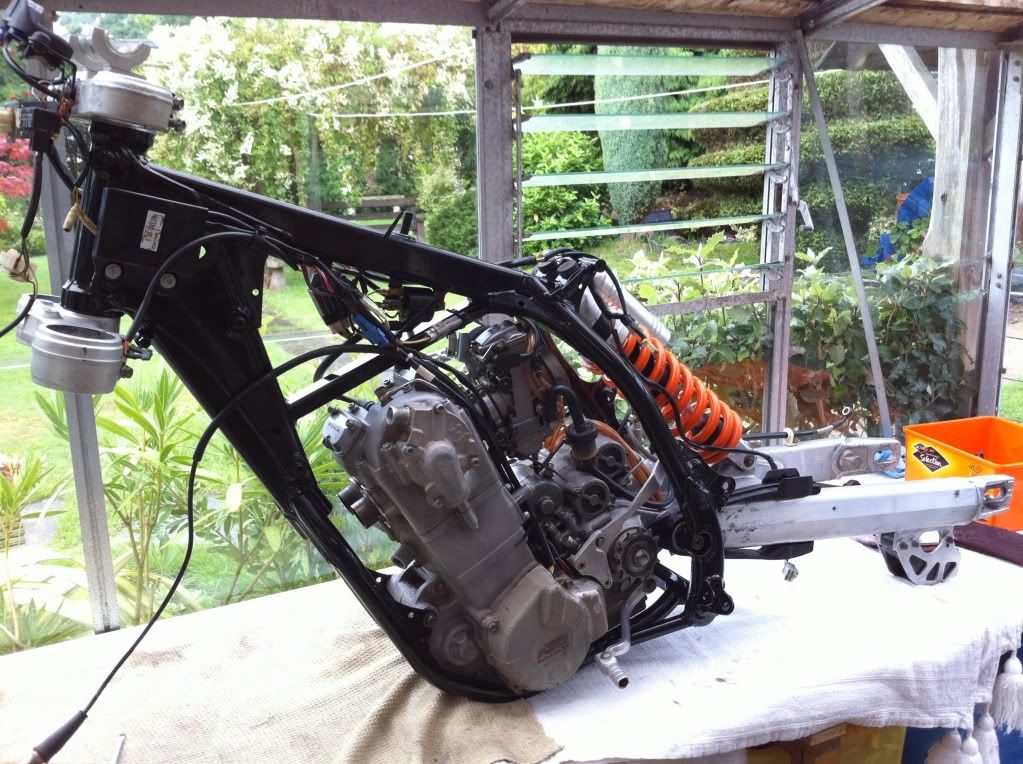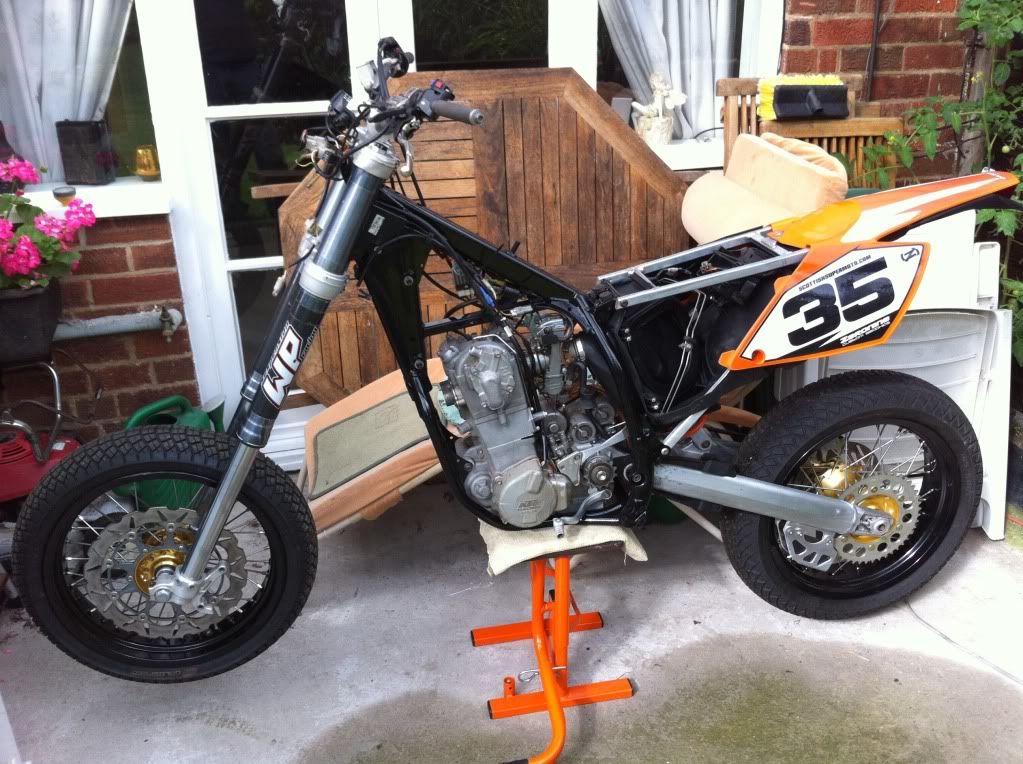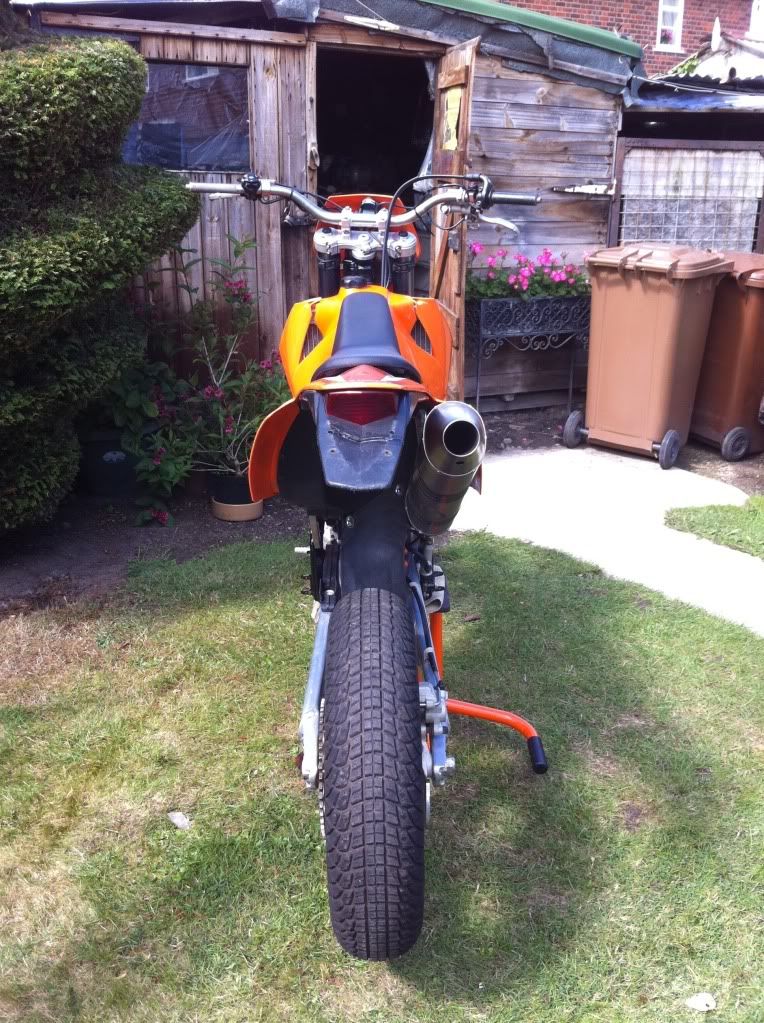 So its nearly done, its waiting for a very nice beringer 6 pot, and some sm forks off the ktm mobile shop!!! ( brokenlegs )
Then its sticker kit , mot tax and ive got me a little supermoto to knock about on...
im pretty pleased with the outcome, and a big thanks to all the advise and help ive had off here... as im pretty new to ktms and supermoto its been a big help..