Discussion Starter
•
#1
•
So I cased a double at Fackwell Heath today, on the landing I managed to drive the rear linkage into the ground so hard, it snapped and wedged the shock up above it.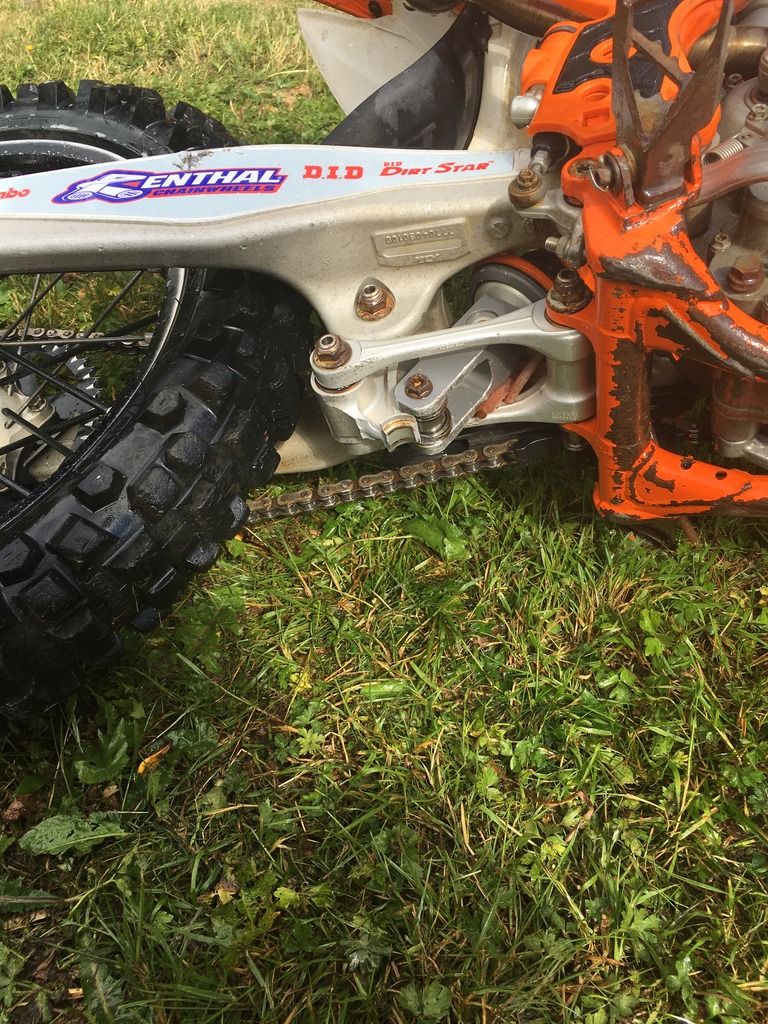 I am struggling to find a replacement, there are none on ebay or powerparts. I like the look of the pro circuit upgrade, but again I cant seem to find it for the 2015 SX 250.
Can anybody help send me in the right direction, and can anybody confirm that the rear linkage from SX-F 250 2015 is the same, or if the linkage off of a 2013 or 2014 will fit.