Discussion Starter
·
#1
·
Just thought I'd share my GPS setup for trail riding, I'm not saying it's the best, but it's working good for me!
Tried the Road Angel, but couldn't see it clearly and wasn't very user friendly.
Ended up with ...
Second hand Motorola Defy Android phone (ebay £50) Running "
BackCountry Navigator
"
RAM mount system -
DOUBLE SOCKET ARM
;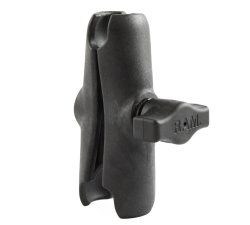 1" BALL MOTORCYCLE BASE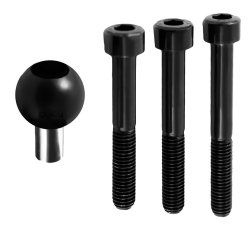 Waterproof Case
...
Power was an issue to ride for a full day with the screen on, so modified a car USB charger and sealed into a little case to feed power from the bike, or you could use an extended battery.
Backcountry is great, I paid for the app, I think just over a tenner, then all map downloads are free ! enough detail to see trails. I usually plan a route on the PC, then transfer the gpx file to the phone via wifi and follow the route. Can also be used to track a route your following.
System has all the GPS functions I needed, plus fitted a PAYG SIM card for an emergency phone, and it's a camera and any other app you use.
The Motorola is supposedly waterproof, but I doubt its capabilities, hence the case. You could of course use any android phone with GPS.
I think total spend was just over £100.
Has handled a lot of rain, not submerged it yet, and don't want to try ! And quite a few tumbles with no issue (The RAM mount will swivel on impact)
Pros –
Cheap(ish)
Versatile
Cons –
Cant change settings with gloves on
A little difficult to see in full sun
More Pics to follow ..