Discussion Starter
•
#1
•
OK - so we all know that when you run low pressures without a security bolt you stand a chance of ripping the valve off the tube as the wheel spins within the tyre.
So ............ I have a security bolt in my back wheel - and it's tight and correctly fitted, but after the Wales weekend my valve has ended up like this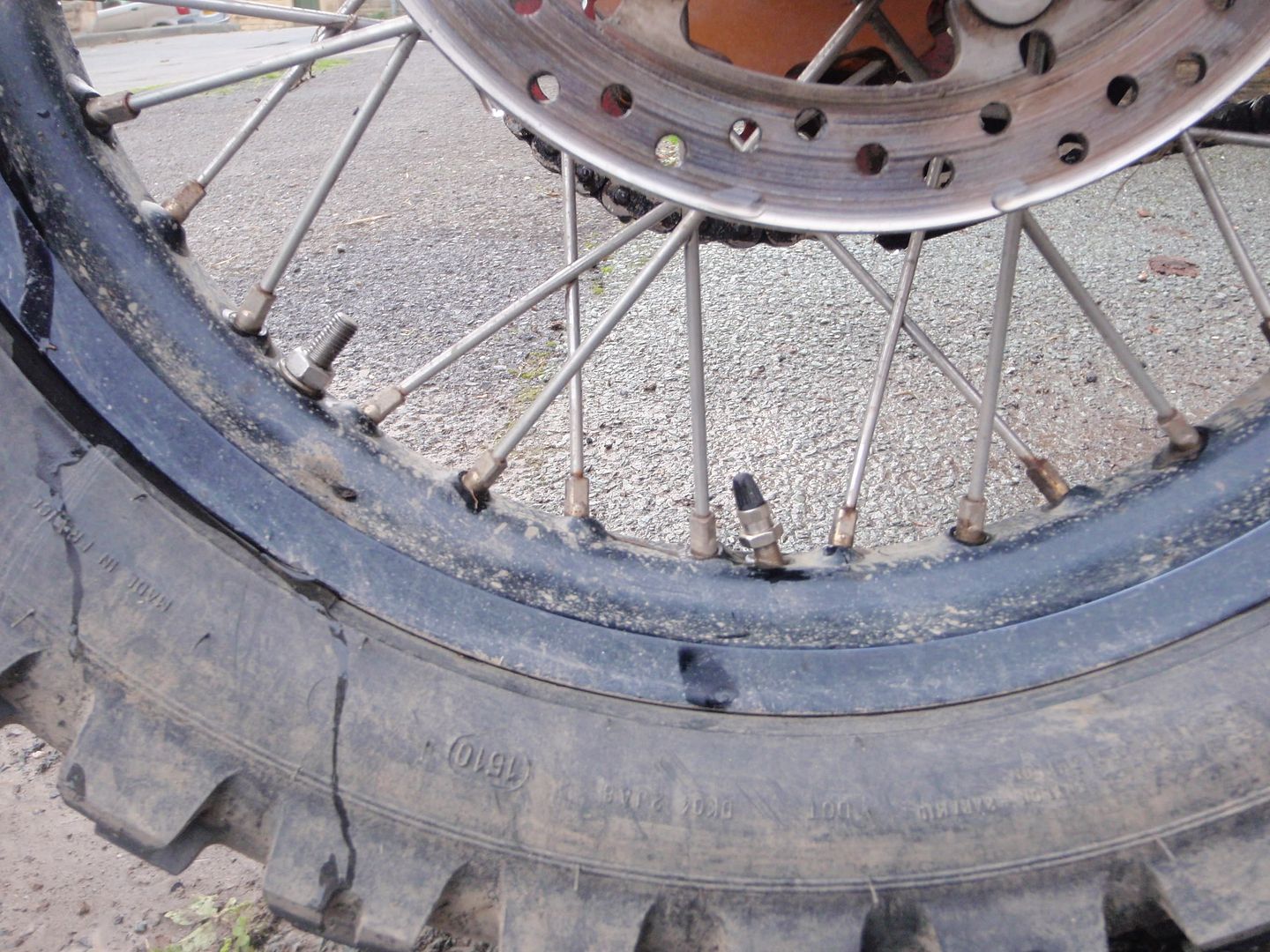 Now to me .............. the valve is angled the wrong for this to be wheel spin in the tyre . .. .. or am I wrong?
Can anyone explain which way the valve would be angled with normal wheel slip within the tyre.
Does the tube stay with they tyre? Must do eh? So surely mine is the wrong way innit?
Not that it matters - new tube and tyre going on as we speak ready for the Cambrian in 2 weeks time